Our Office Tree
The first tree to be decorated this holiday season was the office Christmas tree.  This year, Santa's helpers were Renise, Renee, Lynn, Maria, Stephanie and Sharon.  We usually take extra time out to decorate the entire reception area, however this year there was only time for the tree.  We really try to bring a festive atmosphere to our second floor office space.  Here are a few of the pictures from the office.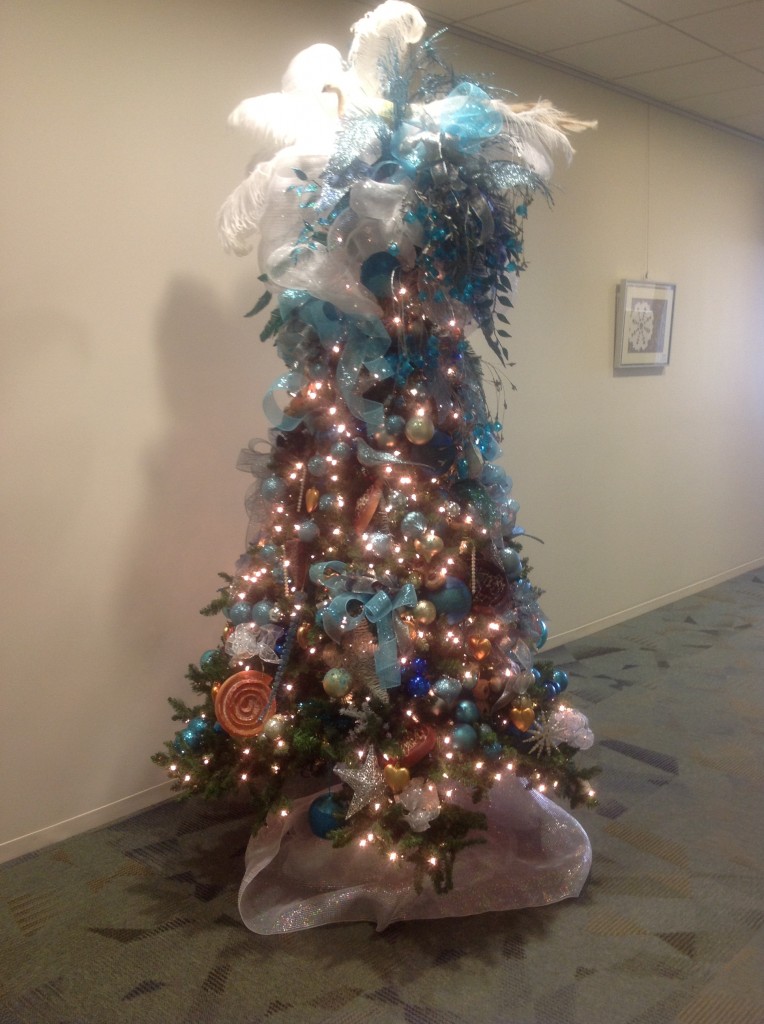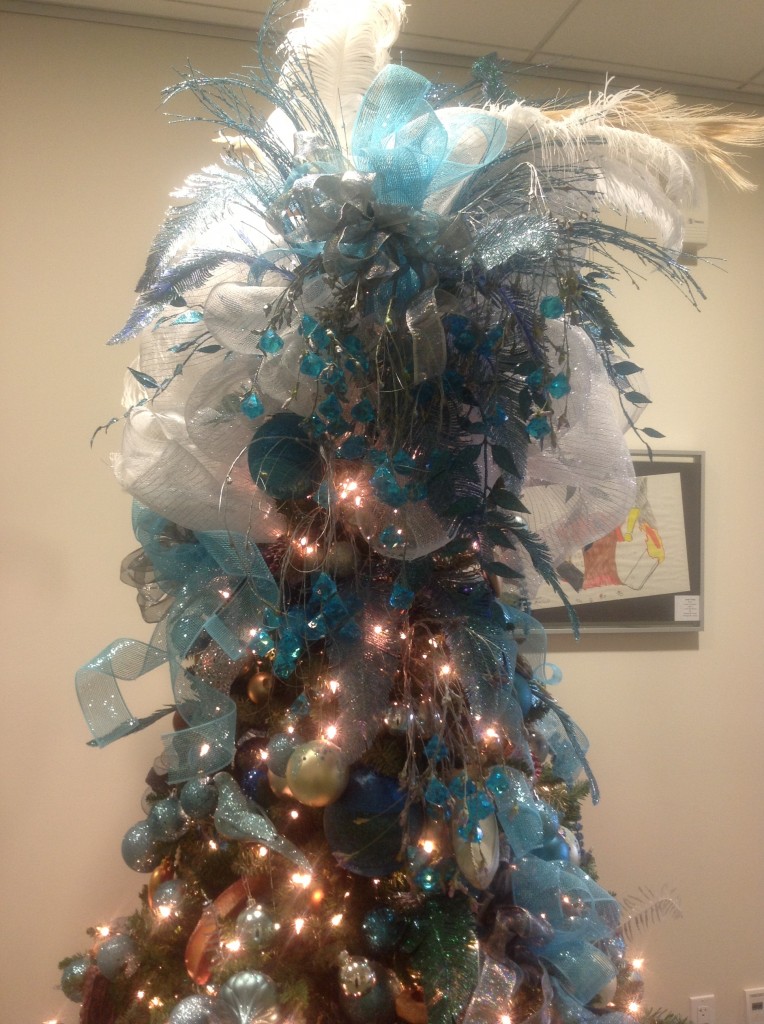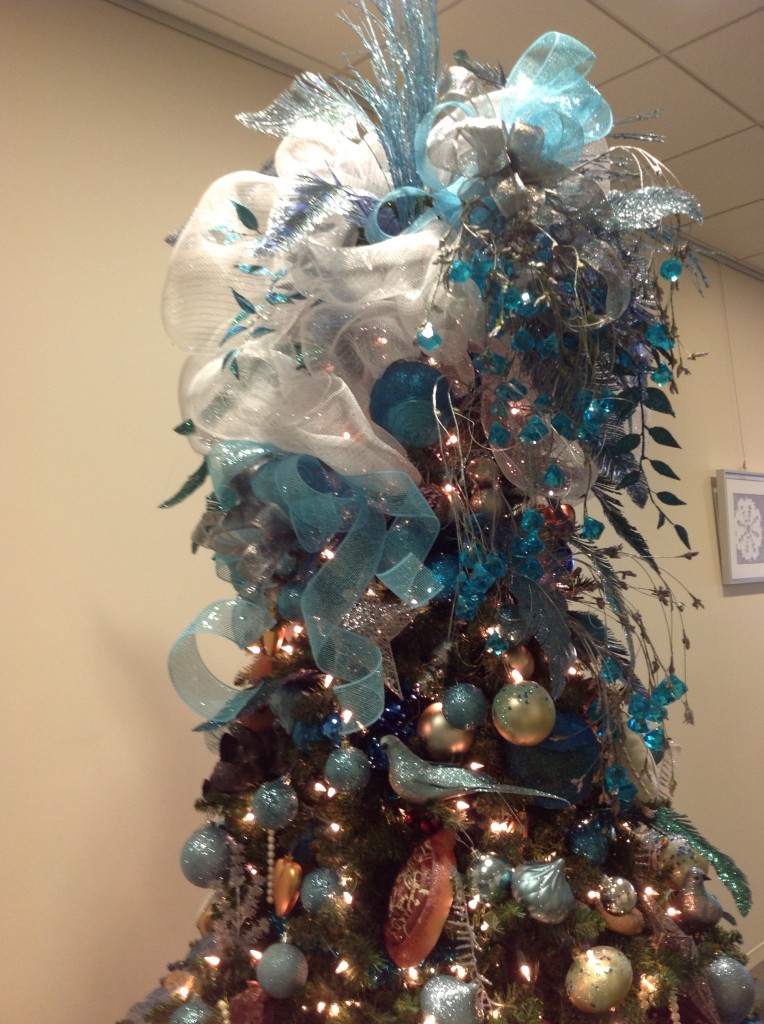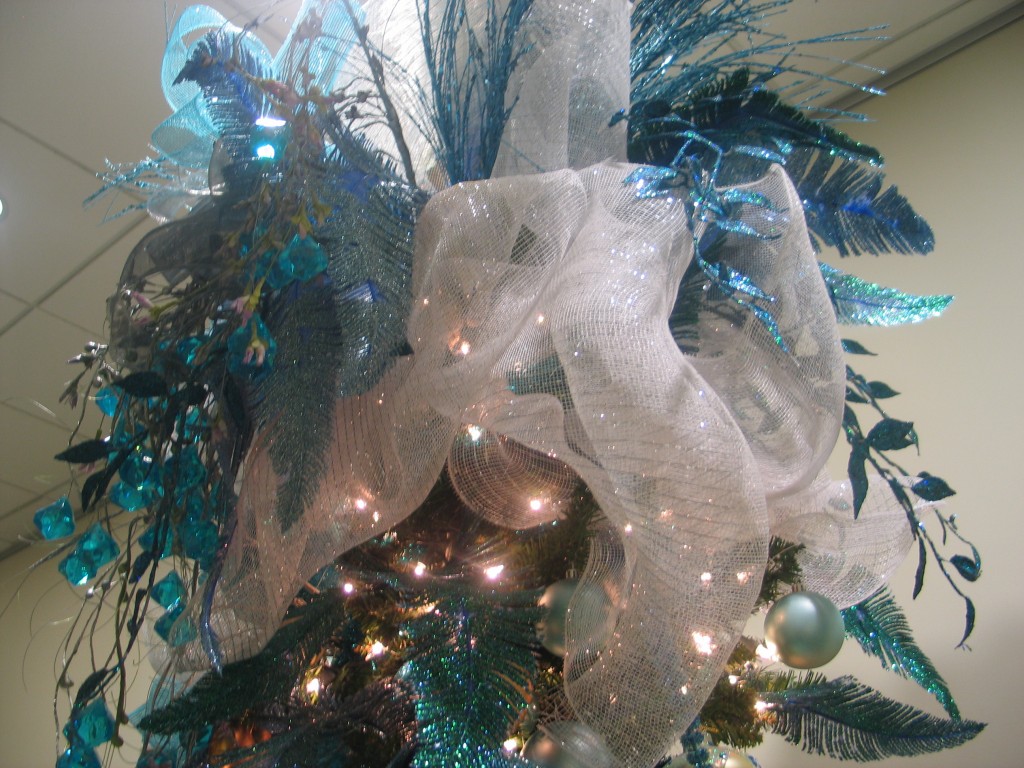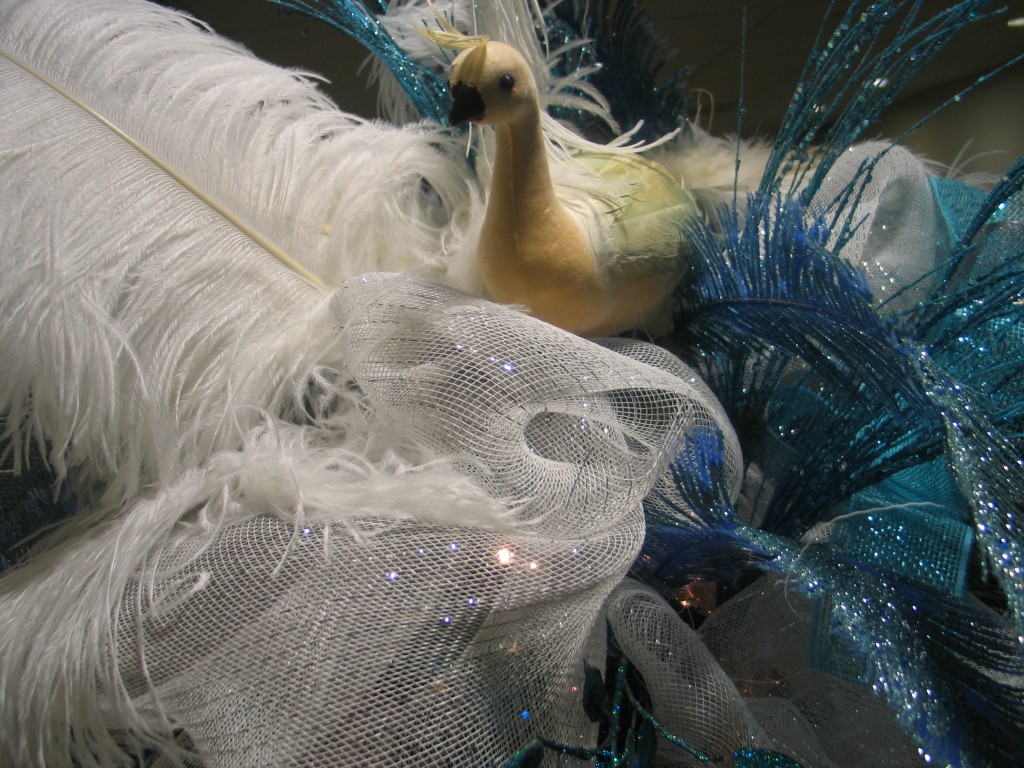 Christmas Day at the Coles's
The next decorating experience was helping my friend Stephanie decorate her tree.  Her husband Barry, wanted a white theme for their tree, so we went out on a few shopping trips to find pearl and silver ornaments.  Stephanie is a member of the AKA sorority and saw a vision of their tree with touches of green and gold.  Here is how Christmas at the Coles's looked this year.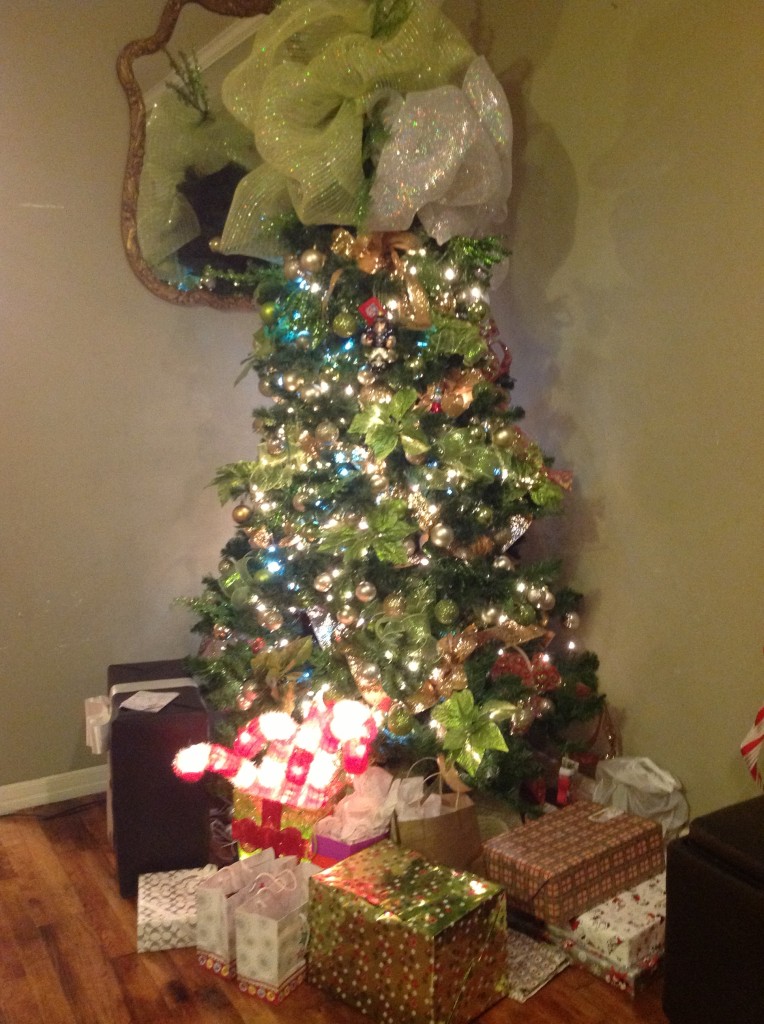 At night, the mini white lights casts a golden glow onto the pearl ornaments.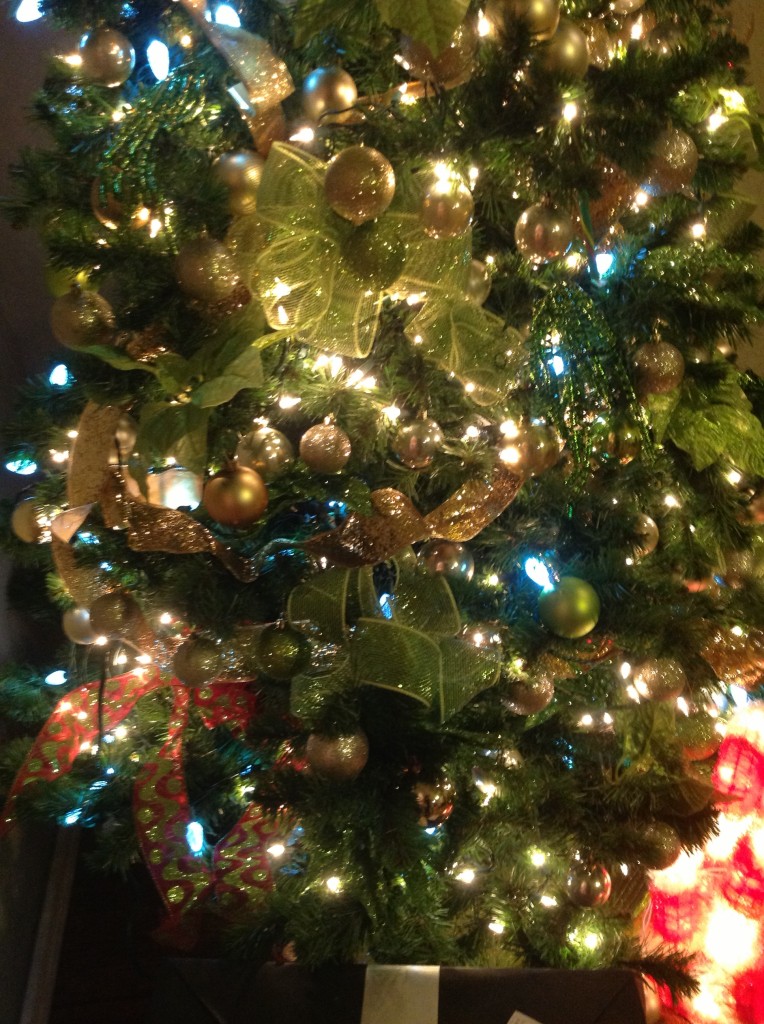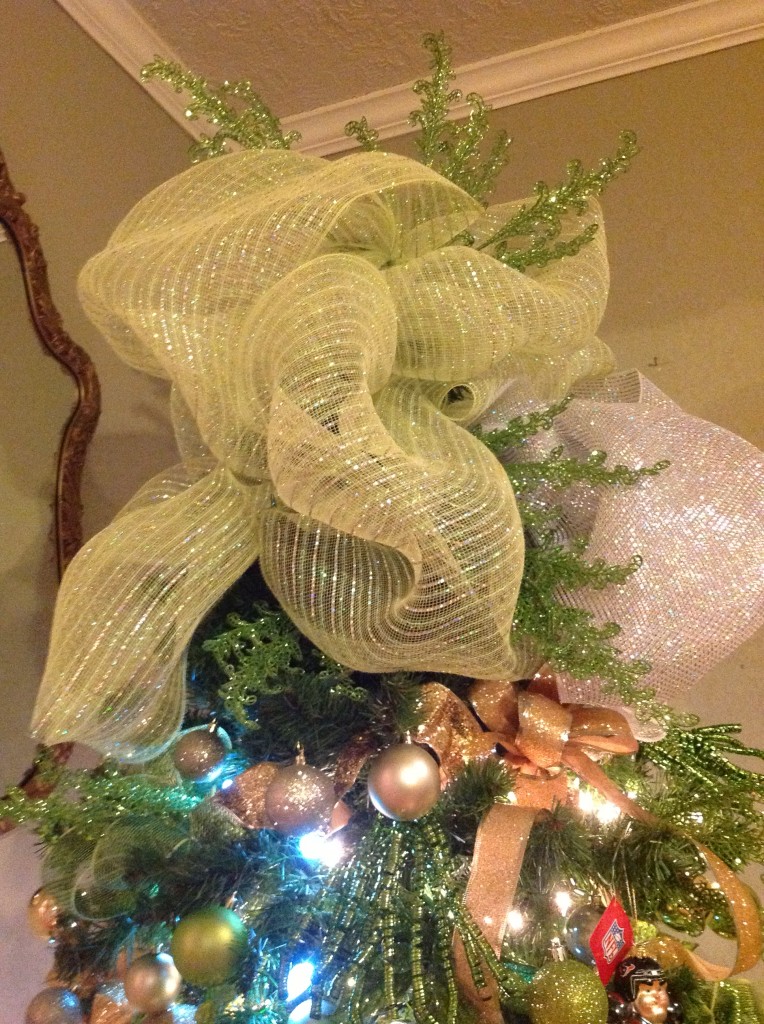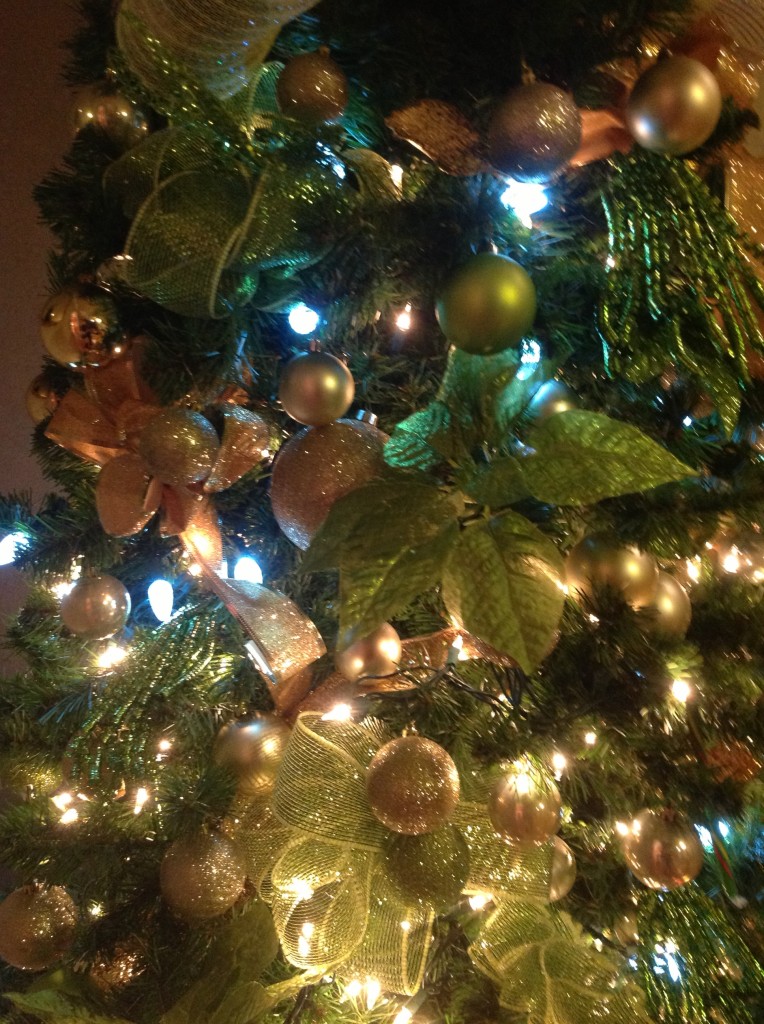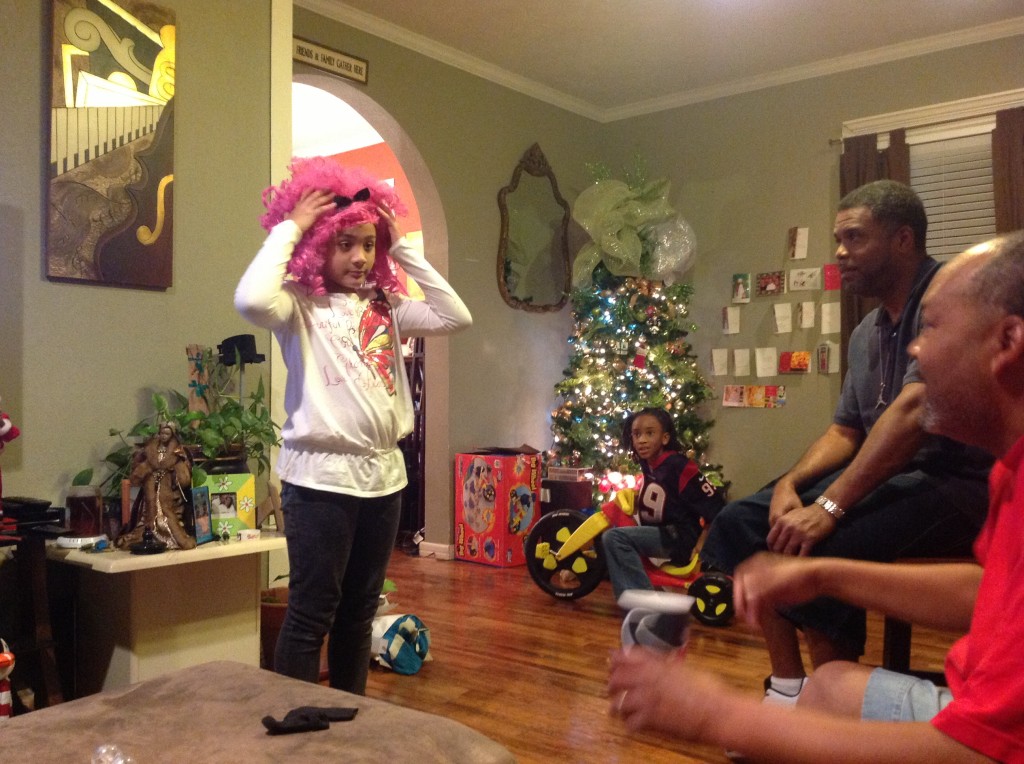 Amauri had a great time with her friends Kamron and Kourtney.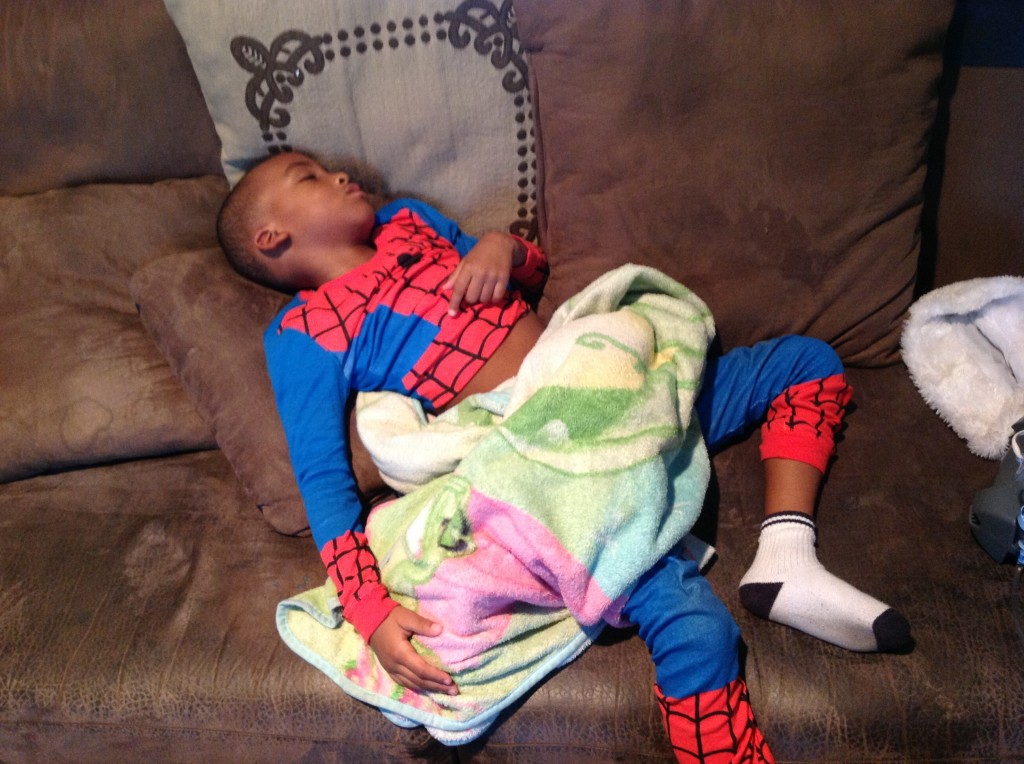 Kaden loved his spiderman pajamas.  He actually took time for a short nap during Christmas-day activities.  Christmas at the Coles was memorable.   The food was soooooo good.  I ate far too much so I had to take a short nap.  They told me I slept for at least 2 hours.
Cousin Alvin was hard at work putting together Kaden's big wheel when I woke up.  When he was done, Kaden was enthusiastic about riding it.  He started peddling but he wasn't moving.  I can't remember when I have eaten so much and laughed so hard.
A Christmas Eve Party to Remember
My cousin Tay Adams always has a slammin' Christmas-eve party with family and close friends.  This year she had our cousin bring a fresh cut tree from the country.  It took about 3 days for the branches to fall before we could add the decorations.  She recently painted the front room a light grey with one accent wall painted a pale yellow.  The color scheme for her tree was silver, black and white.  At first I wasn't sure how this would look, but when I got there she had vintage glass and mirror ornaments that were simply beautiful.  These pictures really don't do this tree justice.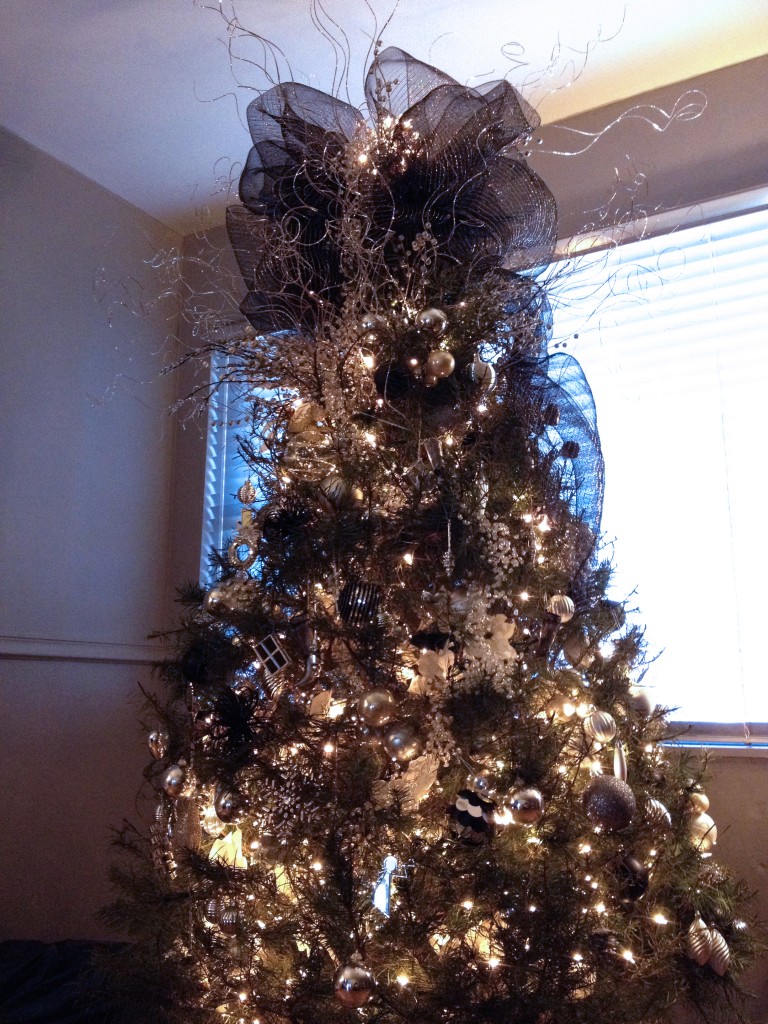 I was able to utilize some crystal garland left over from my wedding reception to add a focal point at the base of the top treatment.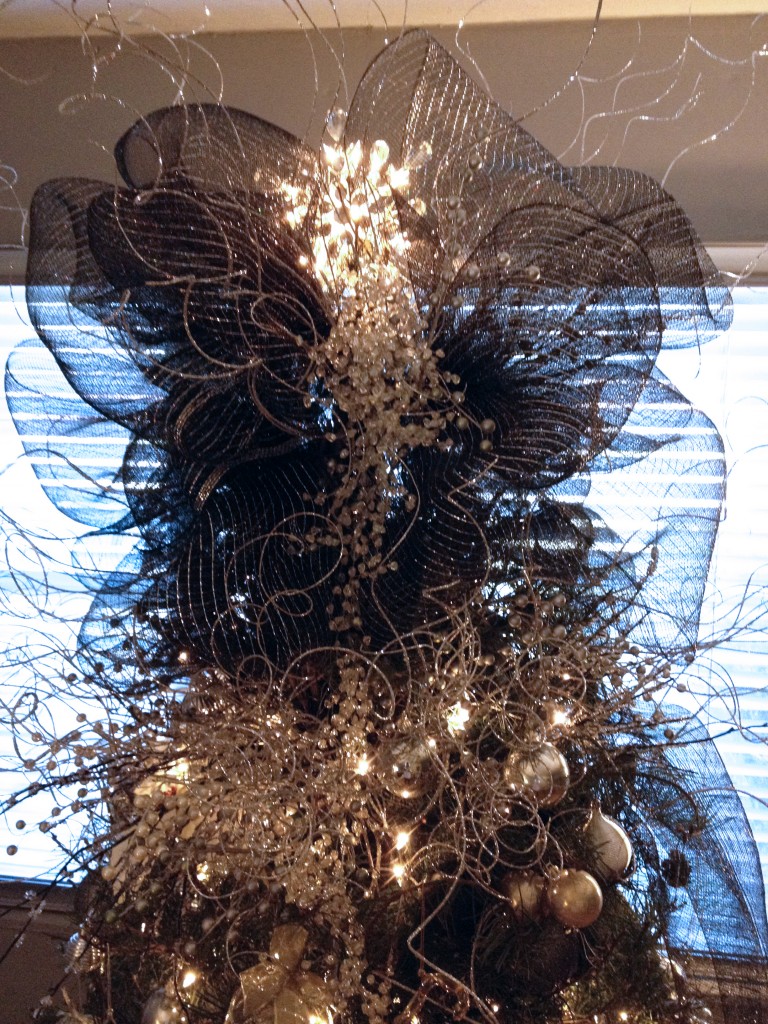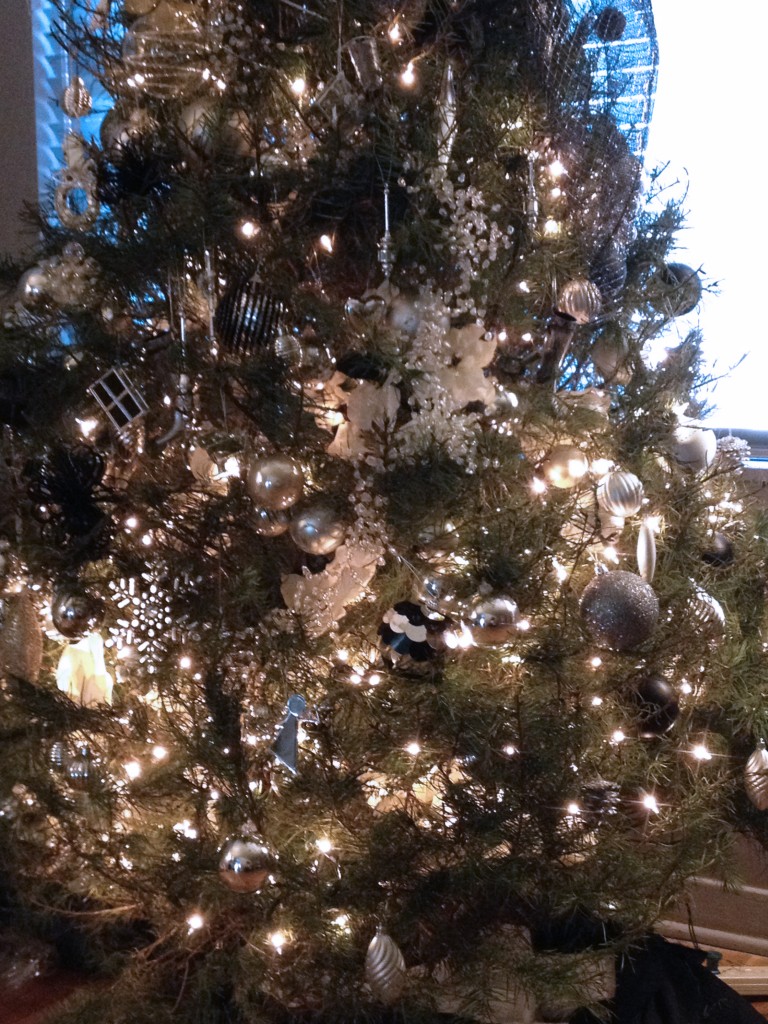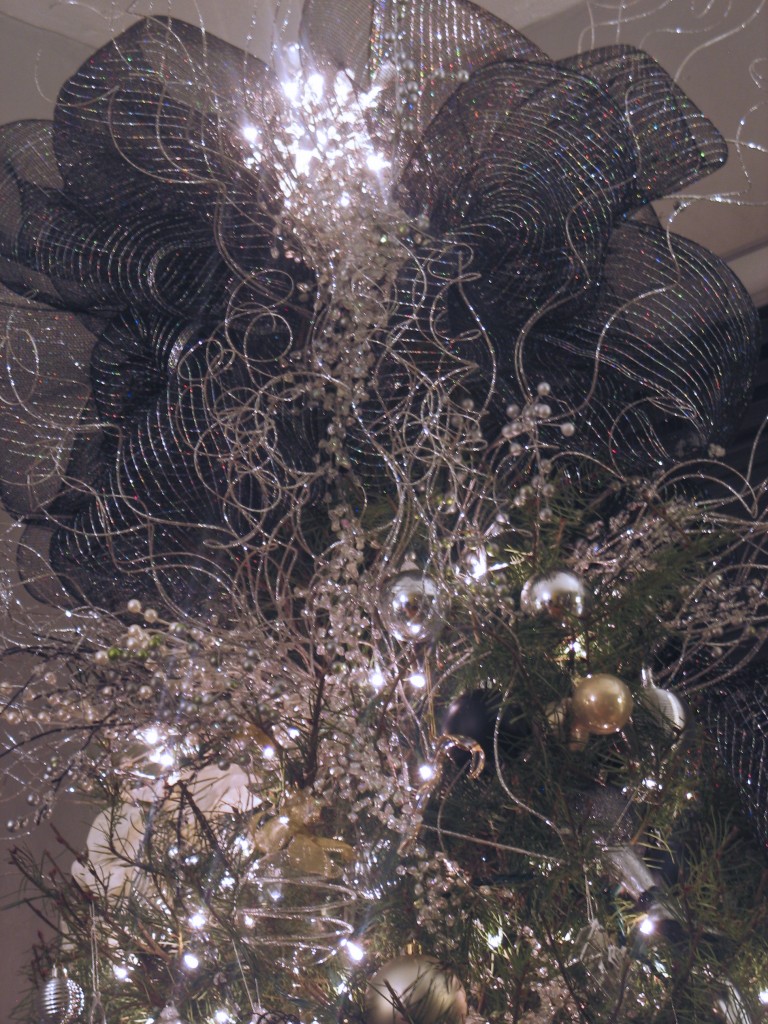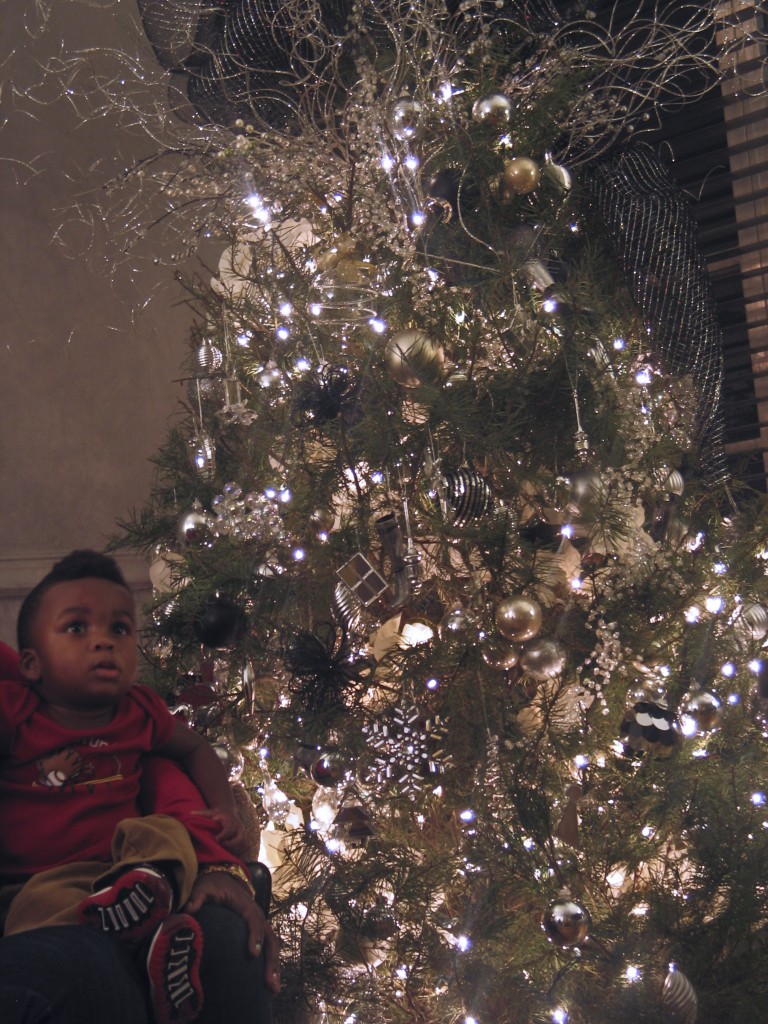 This baby was fascinated with all the lights, people and festive atmosphere.  There was good food and happy people which made for a joyous festive night to remember.