This year I decided on a Mardi Gras theme for our office tree.  Because I have a huge selection of ornaments and picks in mardi gras colors, these wasn't a lot of things I had to purchase.  I was able to extend the tail on my favorite peacock which made a huge statement as a tree topper.  What's different about this Mardi Gras tree is the color.  I was able to use a 7ft champagne Christmas tree with the ready shape technology.  These trees save so much time when decorating.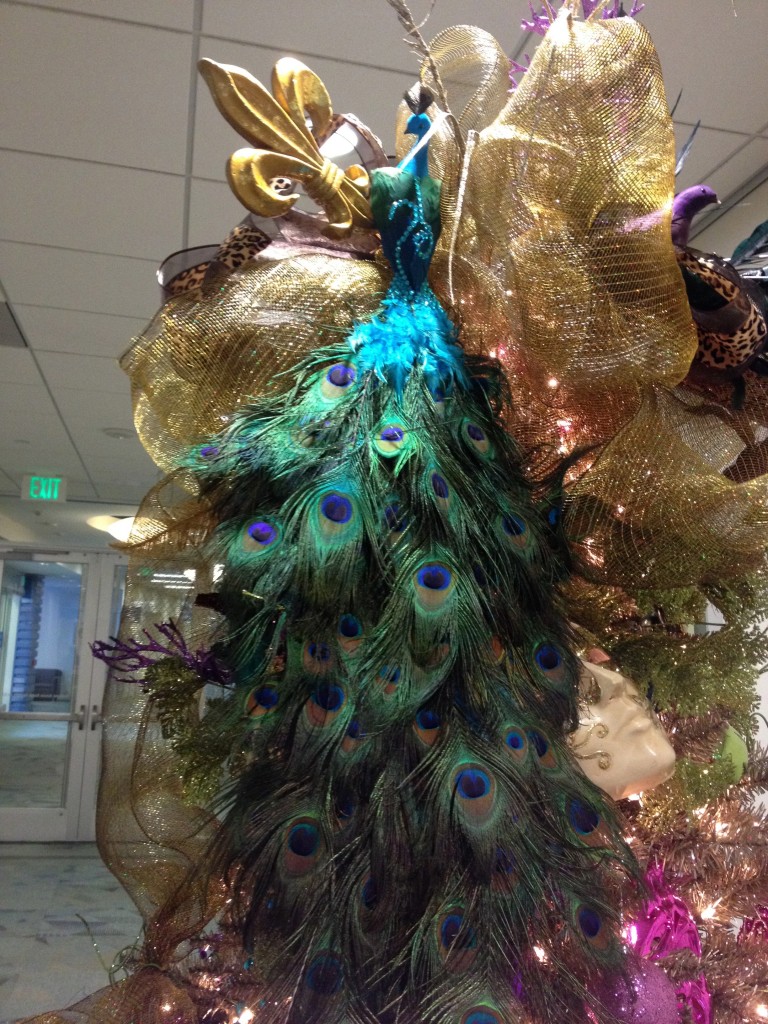 The office ladies are always a big help with organizing our design efforts.  They were very instrumental with the color combinations and placement of masks and ornaments.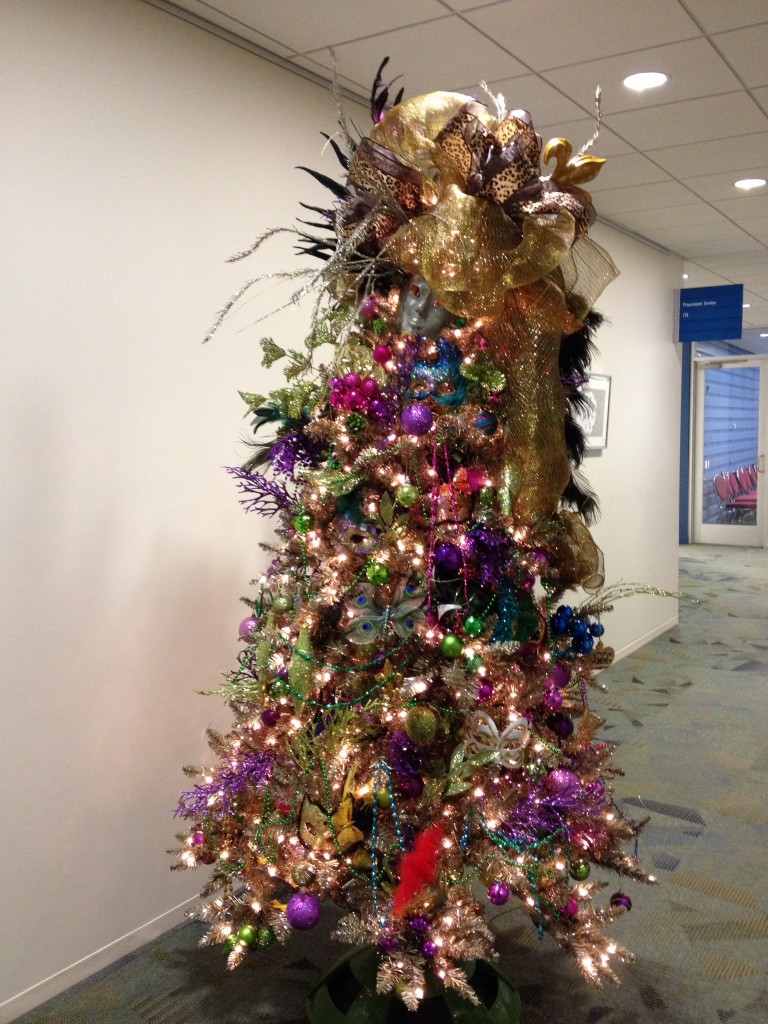 We had the opportunity to decorate an office building.  The challenge to the space was; three long hallways and three main entrances.  This allowed us to customize a different theme to each section of the building.
The north end of the buildings was designed to be a little on the wild side.  I was able to find this gorgeous cheetah print ribbon, trimmed with gold metallic fabric.  This just enhanced the animal instinct while inspiring holiday excitement.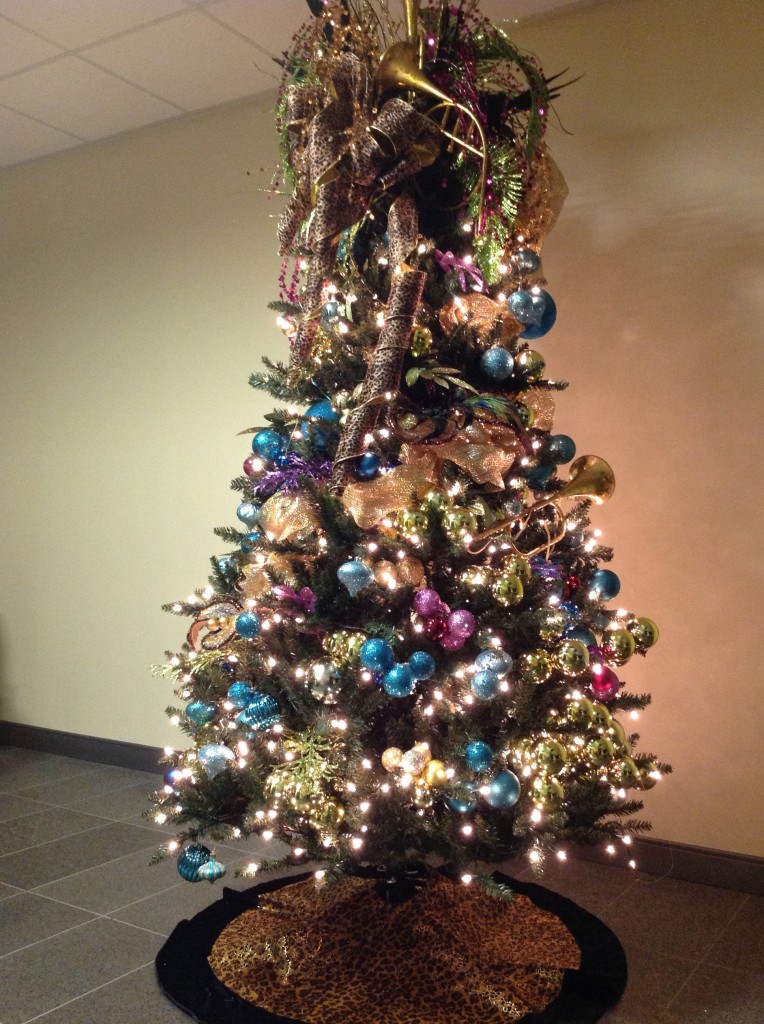 The center entrance is where we placed our peppermint and chocolate slim trees.  I was able to use faux chocolate cinnamon rolls, chocolate donuts, chocolate covered strawberries and peppermint picks.  I was able to make most of the chocolate ornaments from pool noodles.  The peppermint picks were on sale at Hobby Lobby.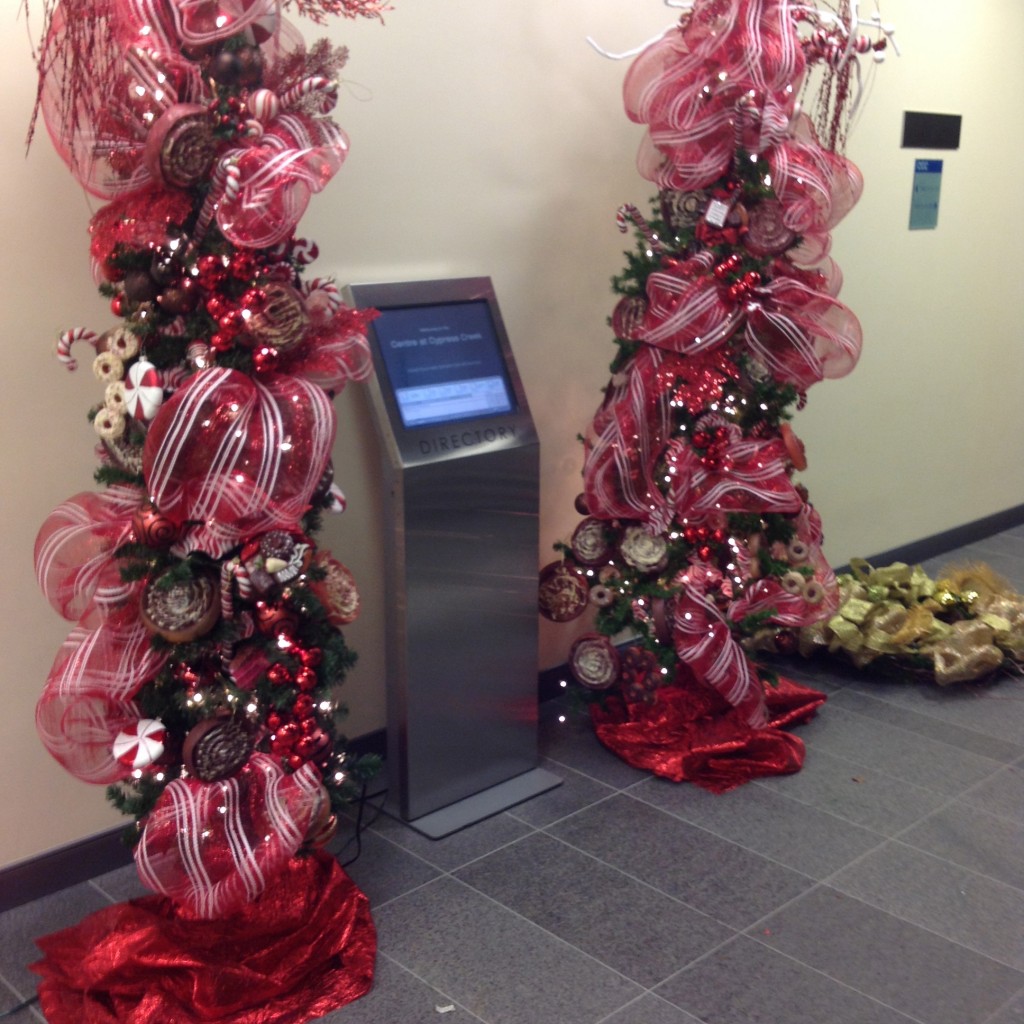 The theme for the South end of the building was  "A Winter Wonderland".  I was able to secure beautiful snowy white ornaments and picks at the Nutcracker Market.  The use of white, champagne, pearl, ice blue ornaments, tule and florals created the illusion of a frosted environment.
We were able to work in one of the staff development theaters so the hallway would not be cluttered.  We were able to finish the entire project in 10 hours.  Diana and Schulonda worked hard.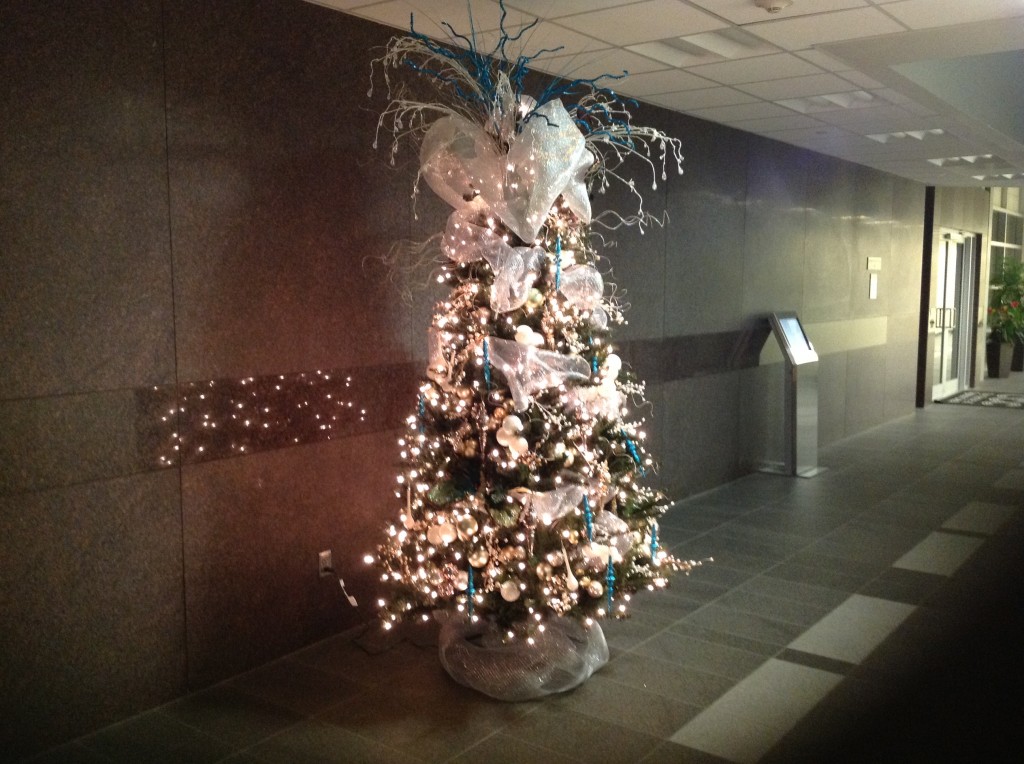 I decided to include a few fabulous wreaths to tie the long hallways together by the elevators.  Because the placement was not within site of the trees (with the exception of the Peppermint trees) we were able to add a little more character and still remain close to the original theme of the tree.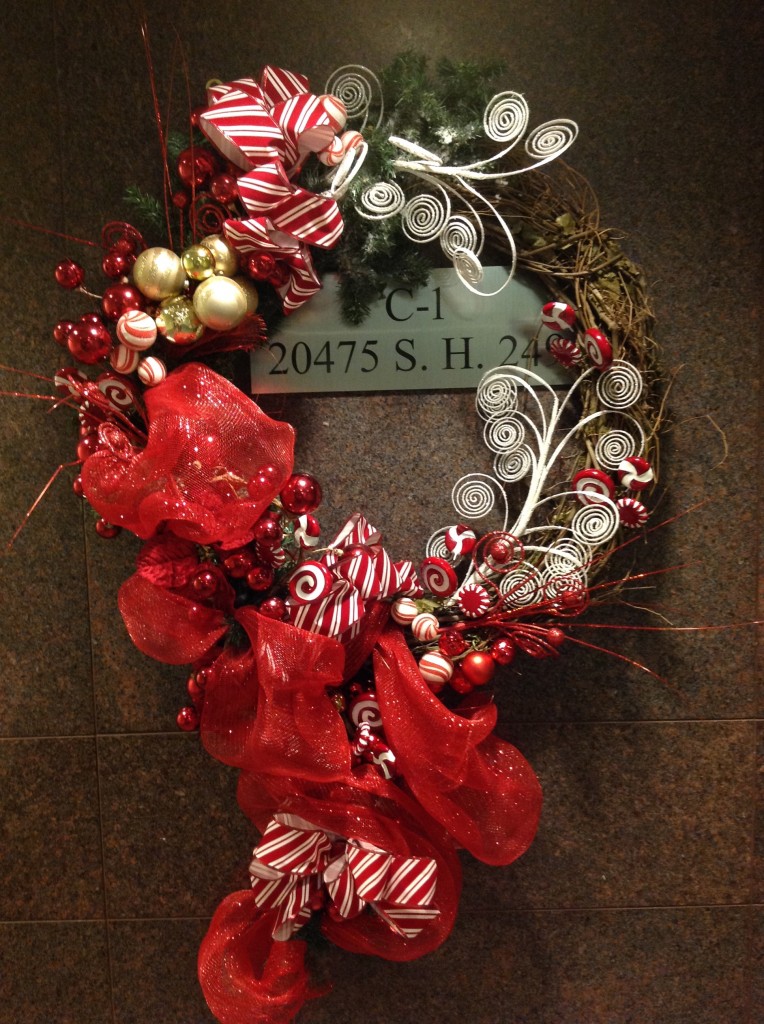 With a little help from family and friends, we were able to transform this office building into a festive Christmas environment.