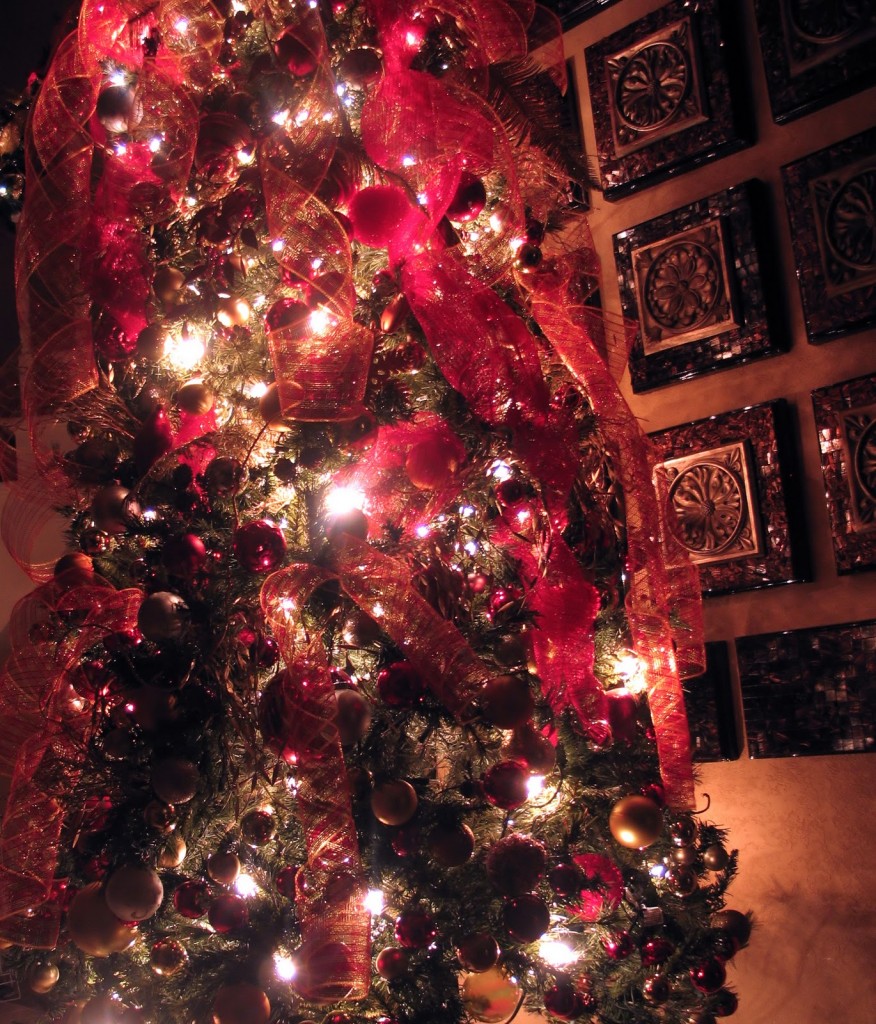 This year I needed more red ornaments for my tree, but I also needed contrast and dimension in my ornament selections. While gathering supplies for another project, I stopped into the neighborhood dollar store and saw a blue magnolia covered in texture and glitter. I knew we could use them in one of our trees, because one tree has a color scheme is peacock blue. These transformed magnolias turned out simply beautiful.
I am going to demonstrate how I transformed these blue magnolias (pictured below) into a vibrant red glitzy magnolia.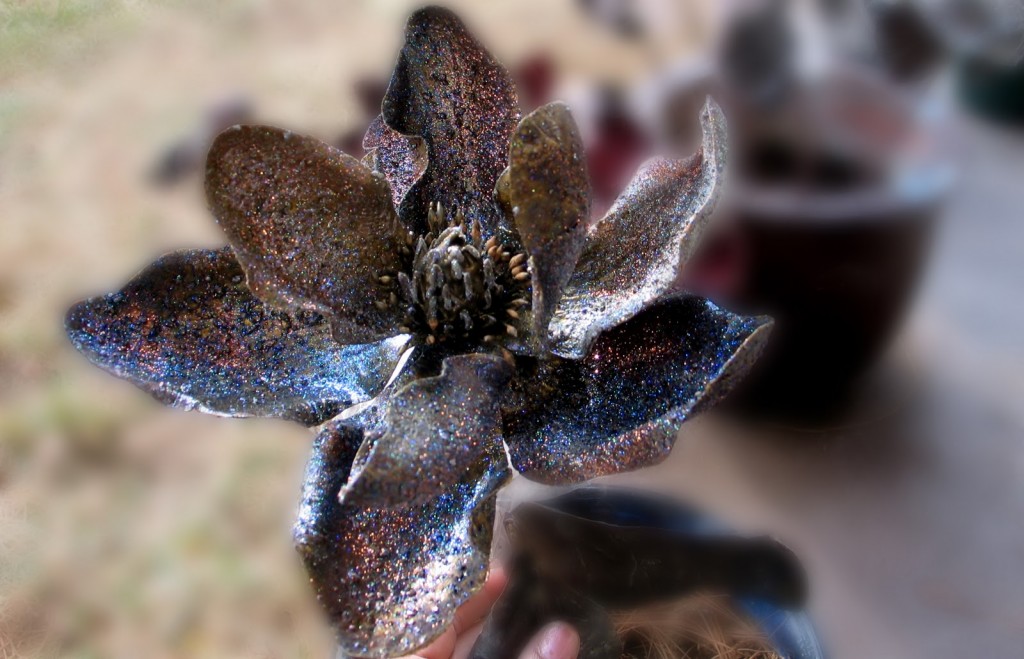 I did a little trial and error with different types of color sprays. When I used the Krylon metallic spray paint, the end result had a translucent effect. Although the red color was there, it was not as pronounce as I would have liked. I needed a much more vibrant and brighter red. There was still too much of the blue showing through which caused a purple cast on parts of the petals.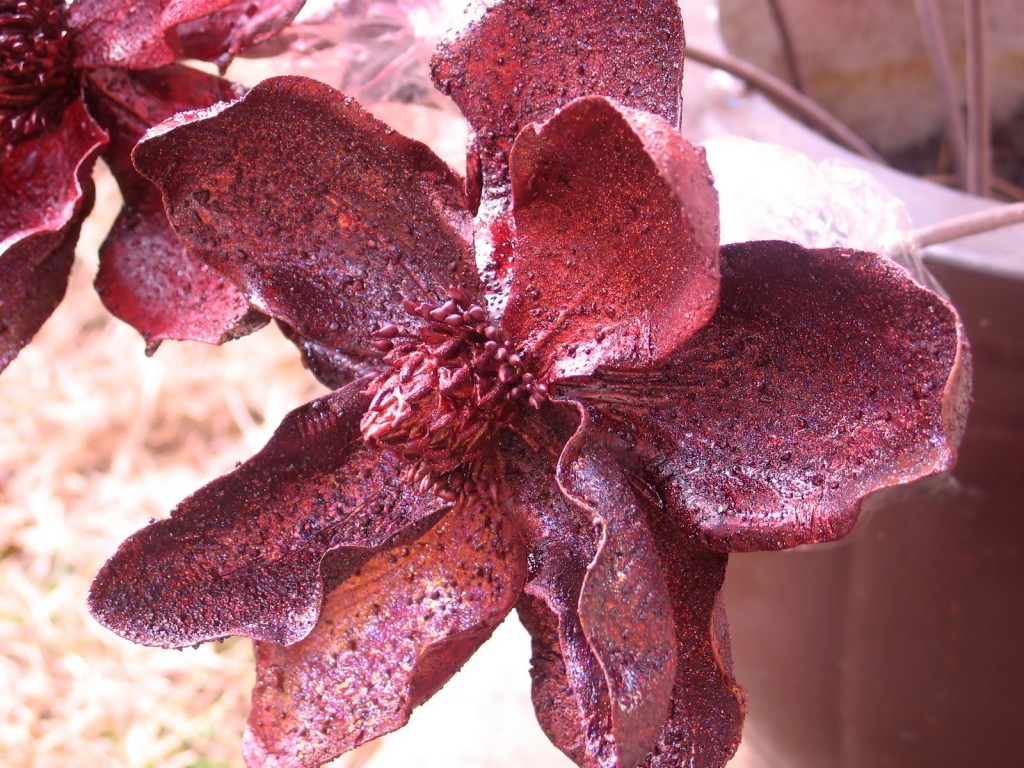 My first step was to lightly spray a coat of the design master glossy red on the top and bottom of the magnolia to even out the color pallet. It is important to start with an even canvas so that the color dimensions can be achieved with color shading.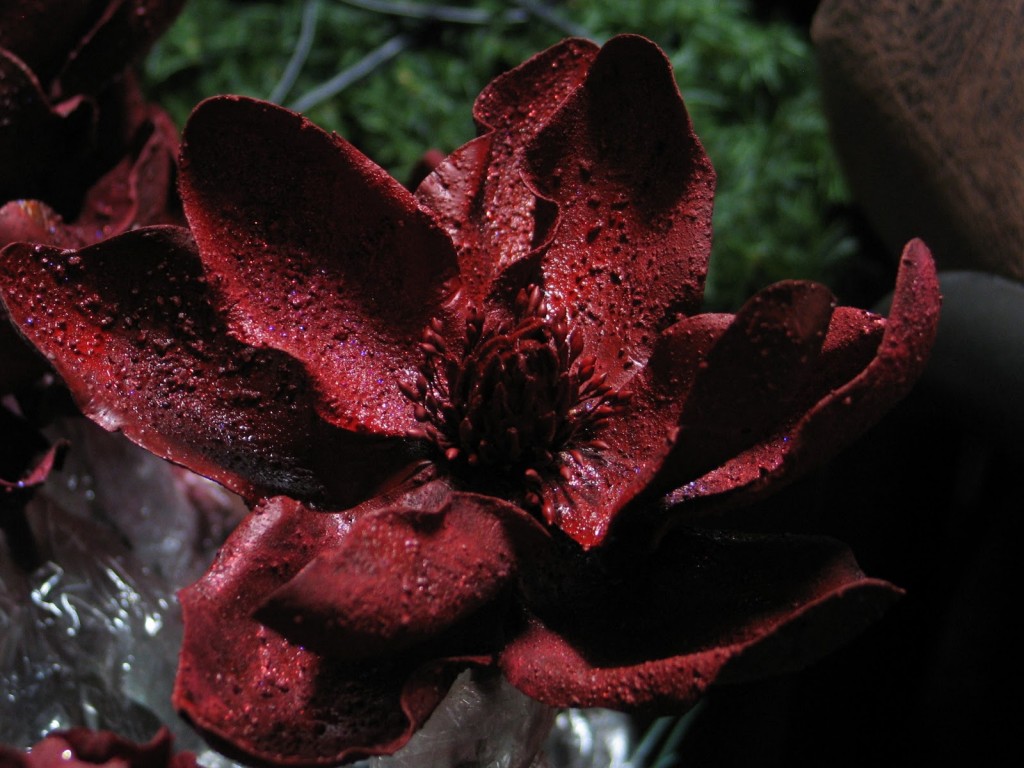 I was able to bring in a bright red color to tie into the Christmas tree color scheme by painting the center of the magnolia petals with a red acrylic paint for added drama. Once dry, the color depth in the color contrast became more pronounce. Here are the supplies I used to transform the magnolias.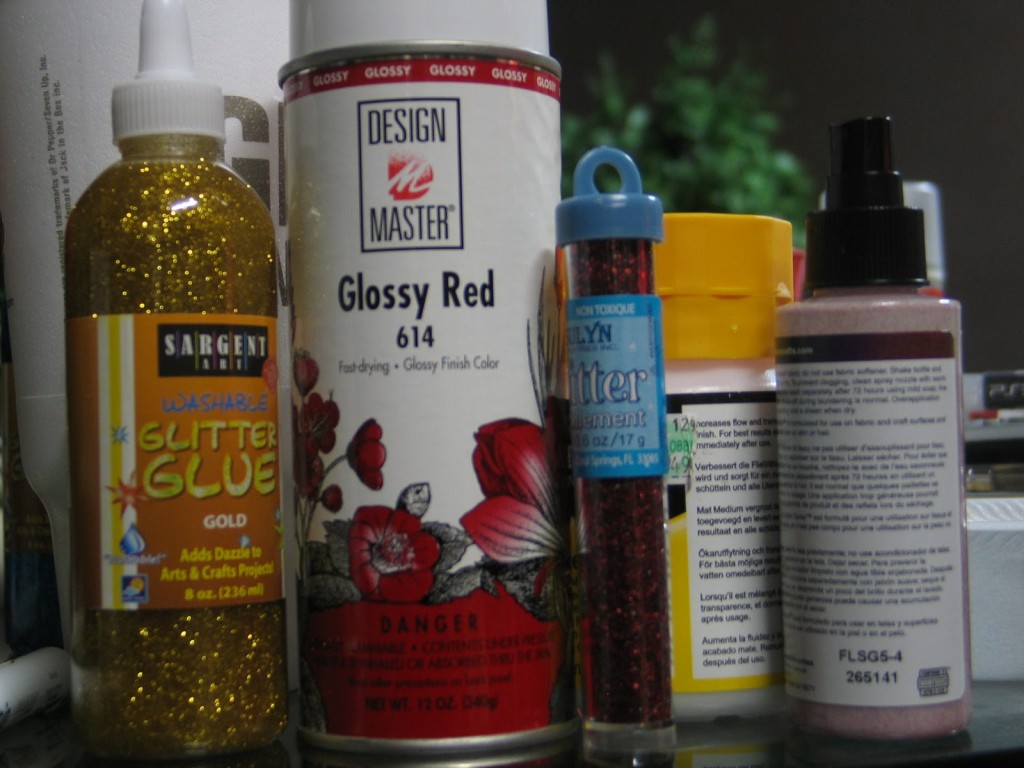 Once dry, I was able to take a wide tip gold metallic marker to outline the edges of the petals. After the paint dried, I placed a generous amount of red and gold glitter glue to spread with my fingers over the entire petal.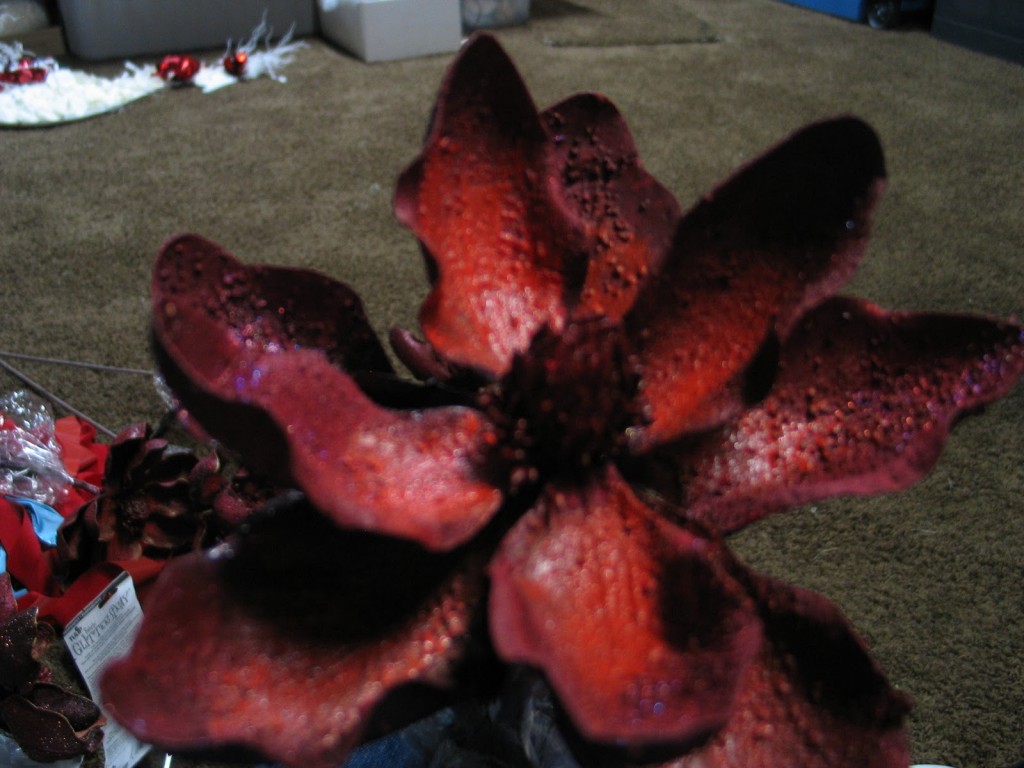 I was able to sprinkle a little chunky glitter over the base of the petal before the glue dried whereby resulting in the finished red magnolia you see pictured in my front Christmas tree.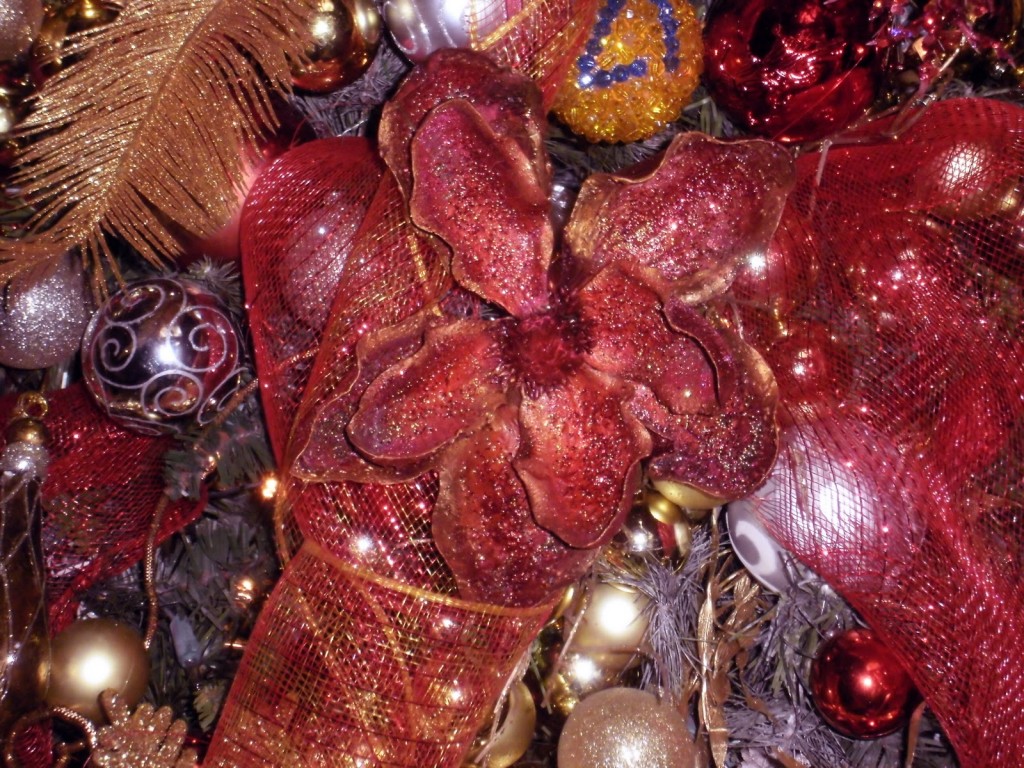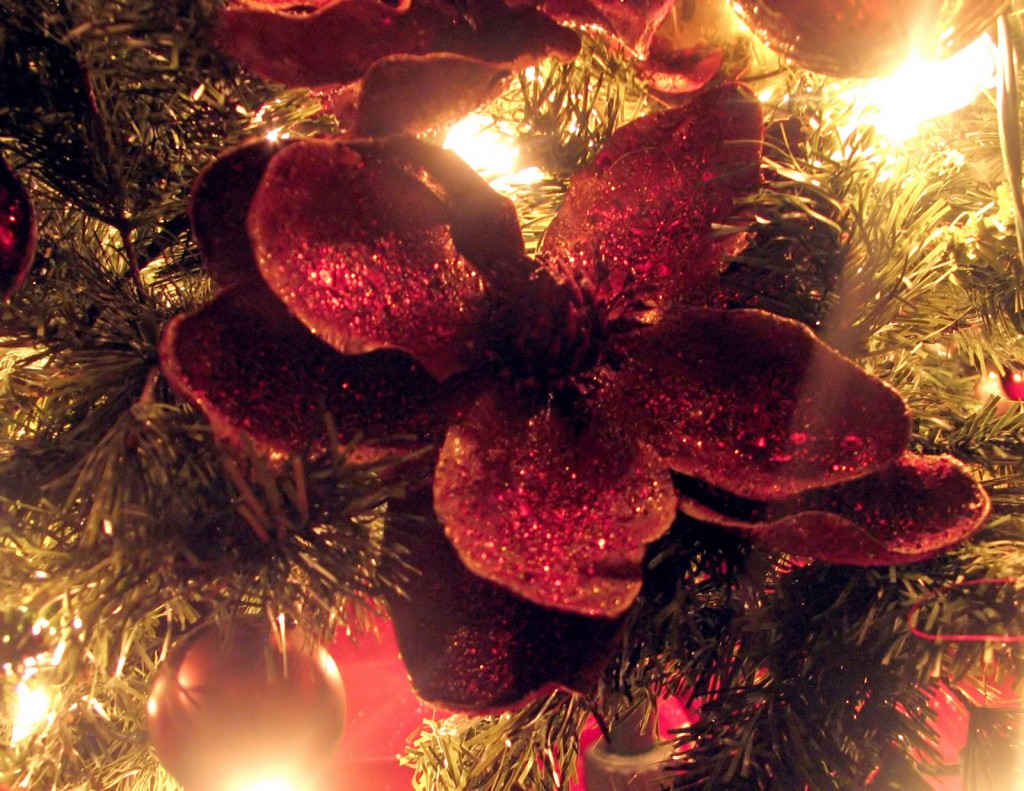 The finished magnolias blended perfectly with the rest of the tree's décor. The inside petals of the one pictured, was covered with a second coat of gold glitter glue. I was able to experiment with each flower which gave it a one of a kind presence. I can't wait to try different colors next year.