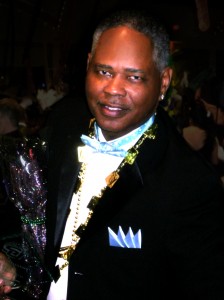 This year Keith Williams (Southern University graduate and a native of New Orleans) chaired the Southern Mardi Gras Gala.  He had a vision of changing the décor to reflect a simple elegance by toning down the GLITZ.  He insisted we add strategic placement of decorations in the foyer, entrance, stage and ballroom.  He also wanted this year to include the addition of white magnolias to the décor.
We were able to accommodate him by adding white magnolias to each of the props along with the traditional Mardi gras decorations.  As guests arrived either by elevator or stairs, they were greeted by authentic Mardi gras touches on tables as a Jazz Ensemble filled the atmosphere with Bourbon Street flair.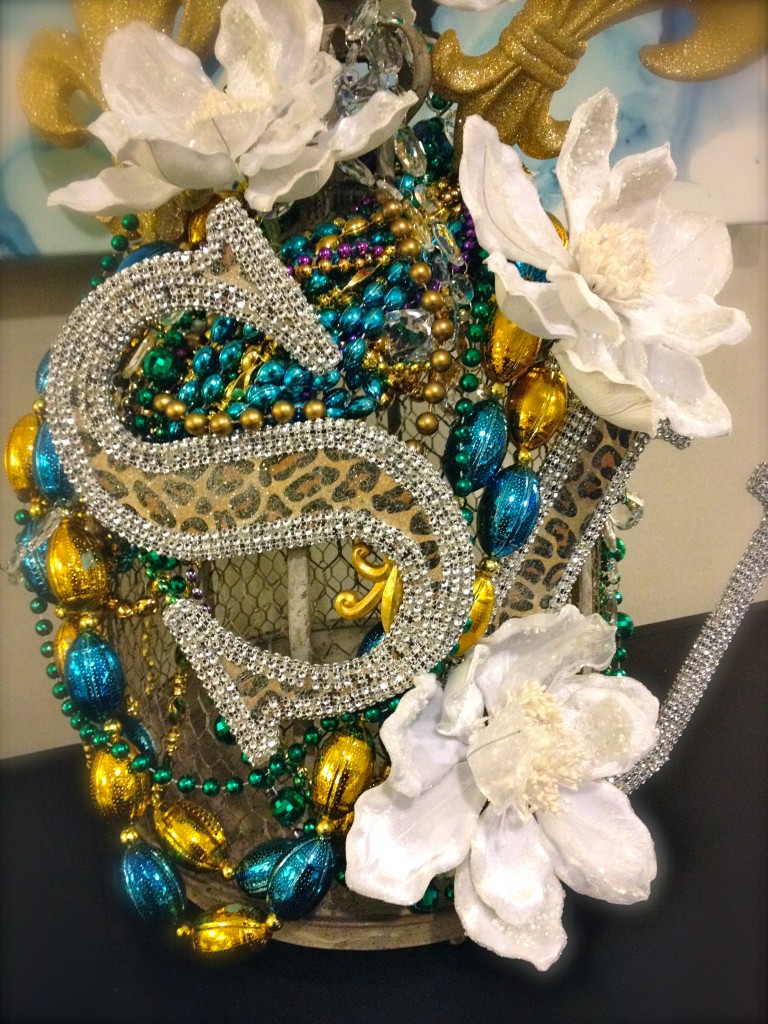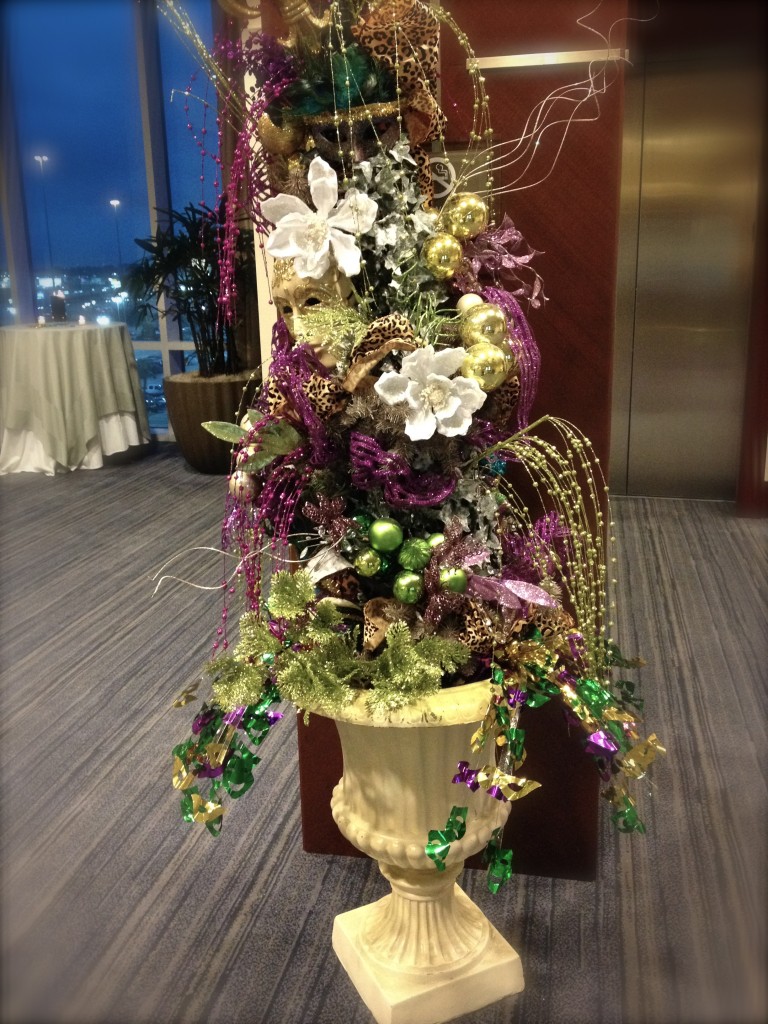 An over the door garland was hung to guide guests to the silent auction and bar areas. Once the doors were opened, there was a glimpse of majestic champagne tinsel tree.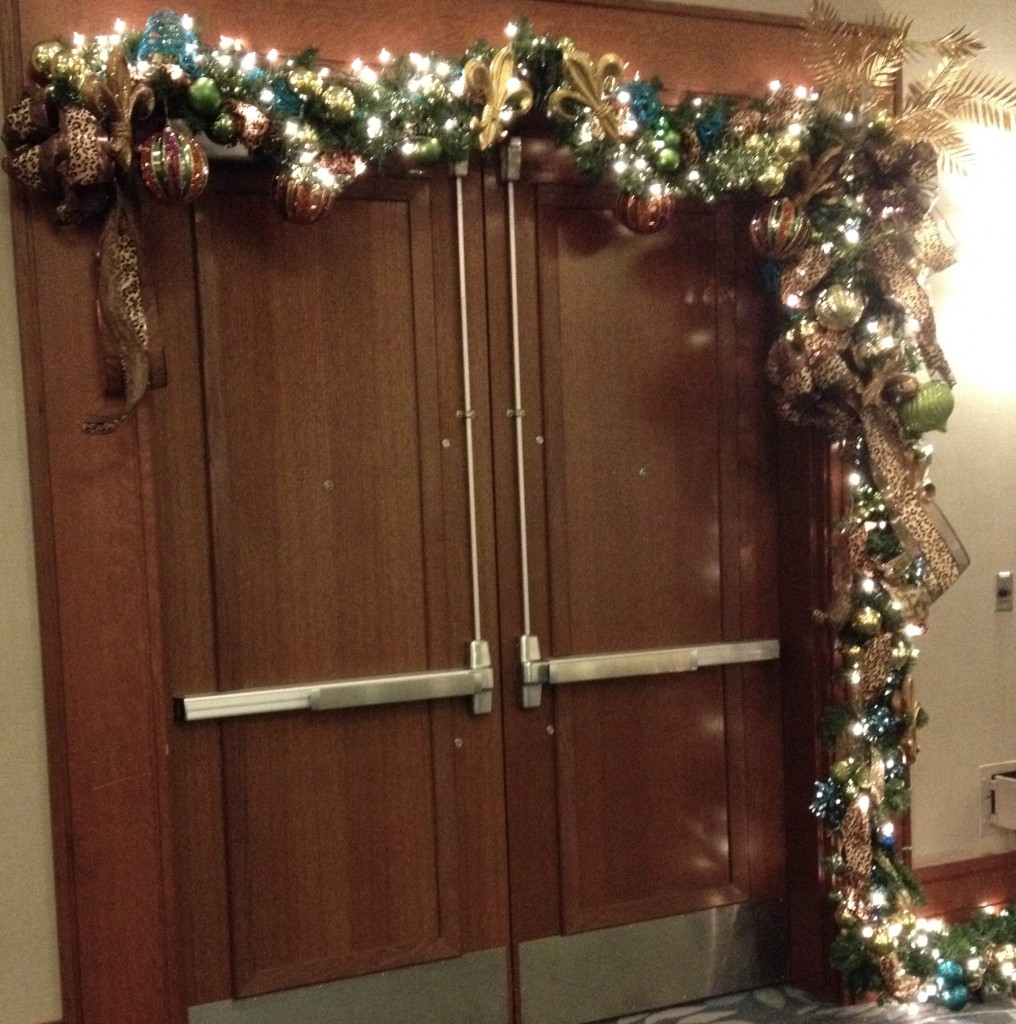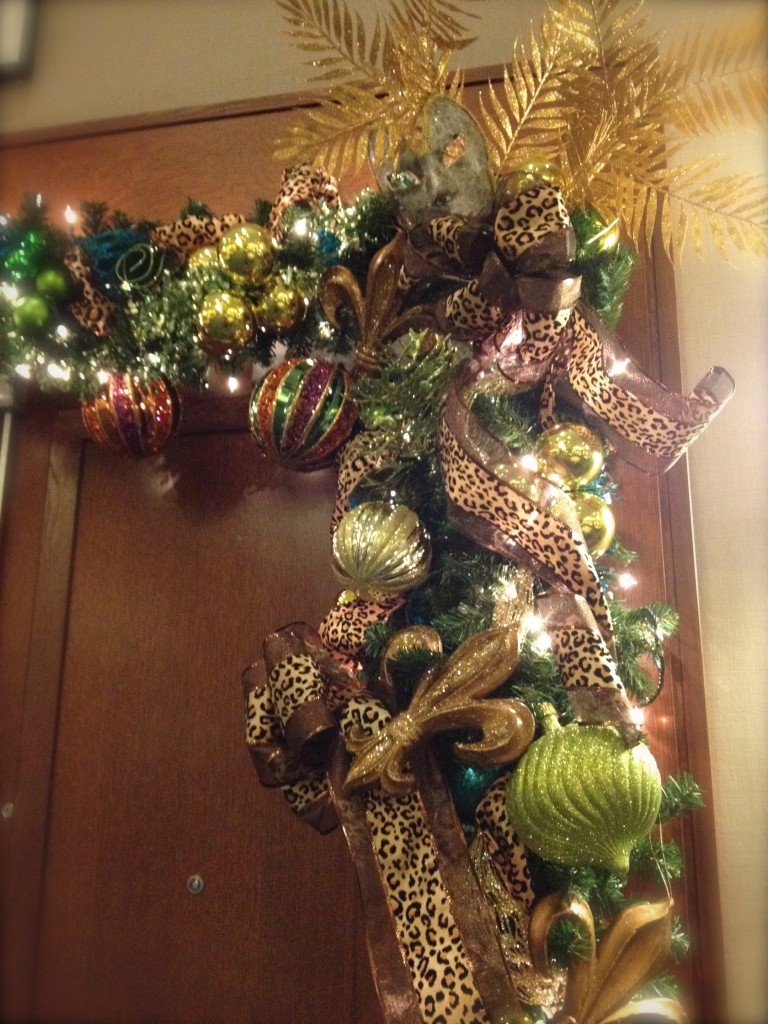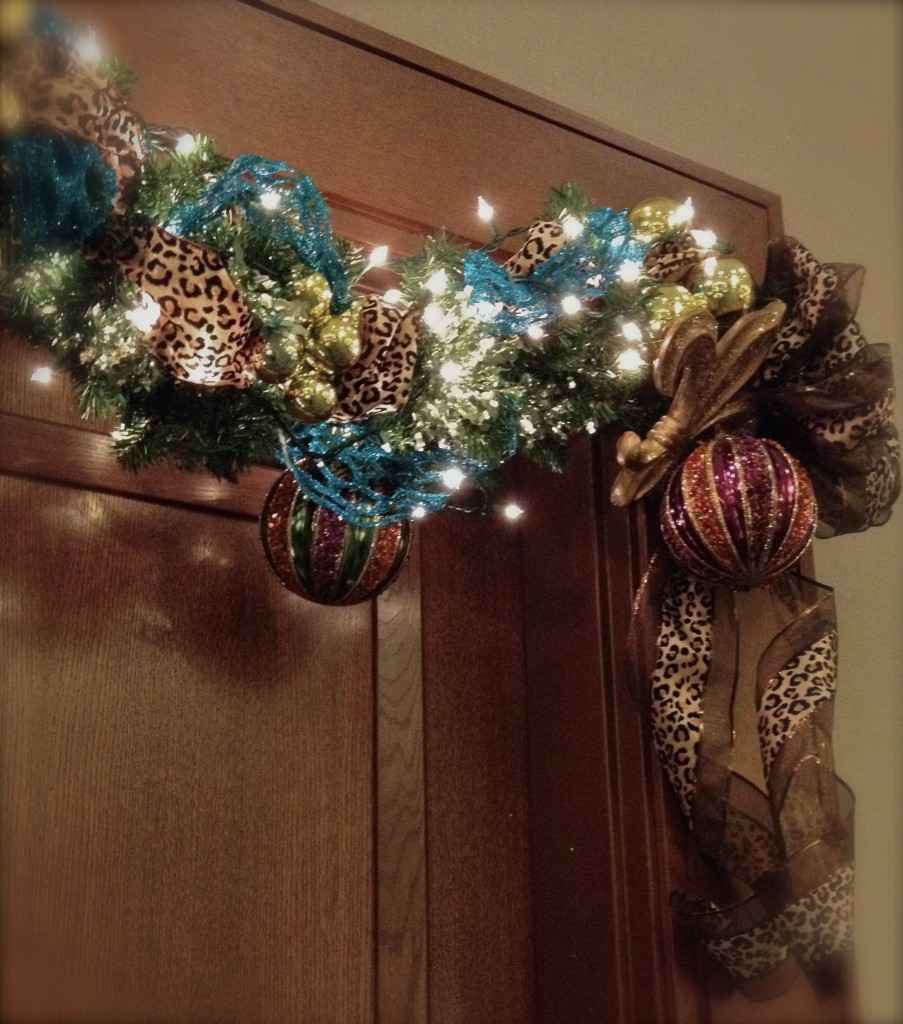 A topiary decked out with magnolias and Mardi gras beads in Southern University colors was placed in front of the Dance floor.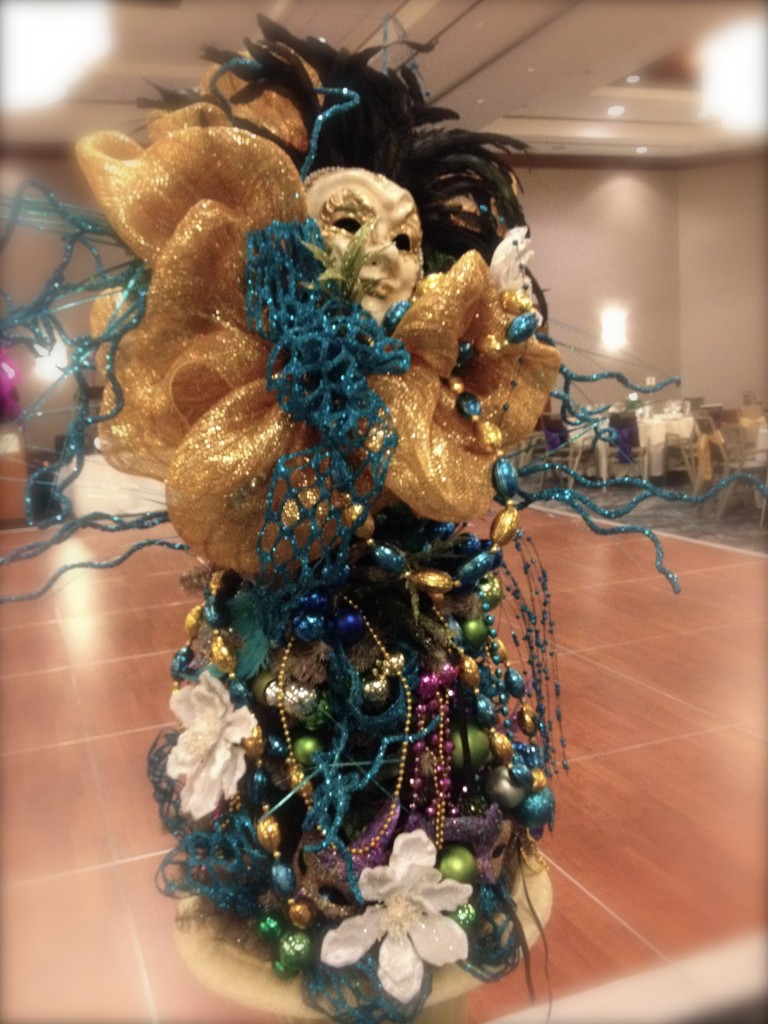 The Tree was elevated onto a table for added drama. Jaguar animal print ribbon adorned the top of the tree as magnolias, tapestry ribbons, crystal garlands, and fleur dis lis were added to an assortment of glittery sequined green, purple and gold ornaments.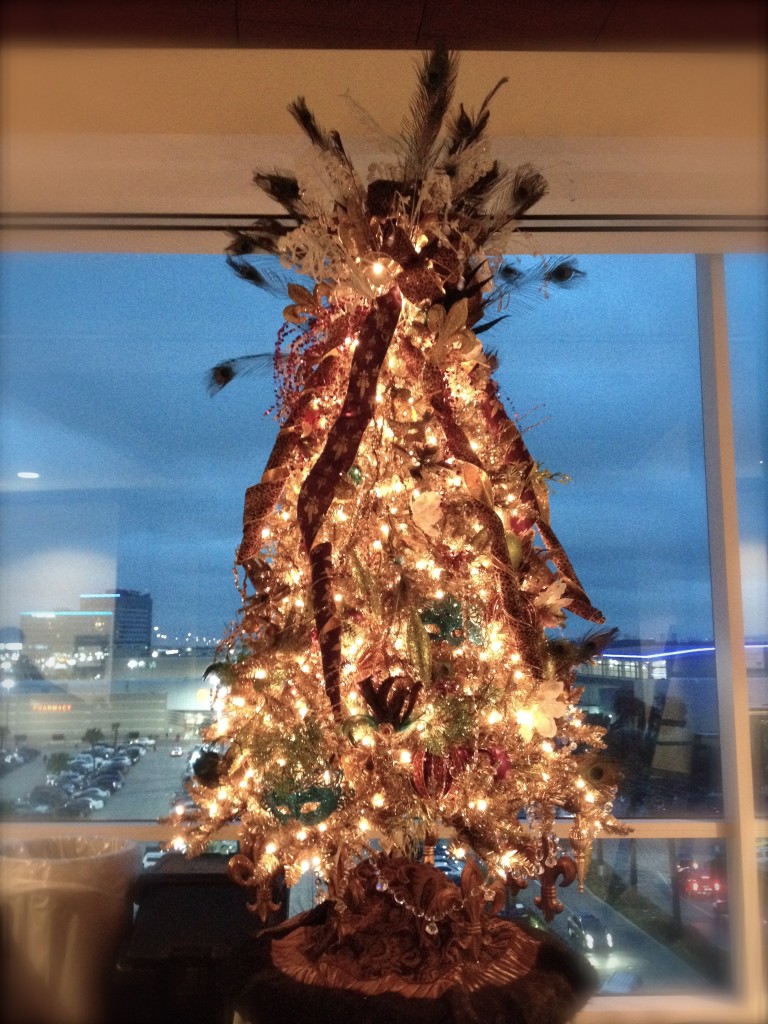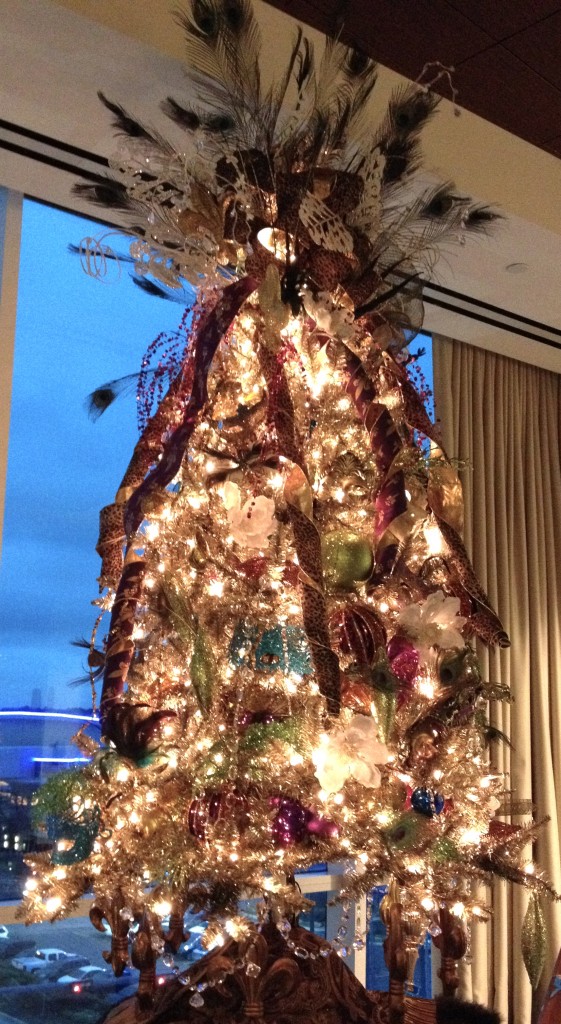 There was several photo opportunities set up throughout the ballroom like this oversized wreath garnished generously with crystals and magnolias.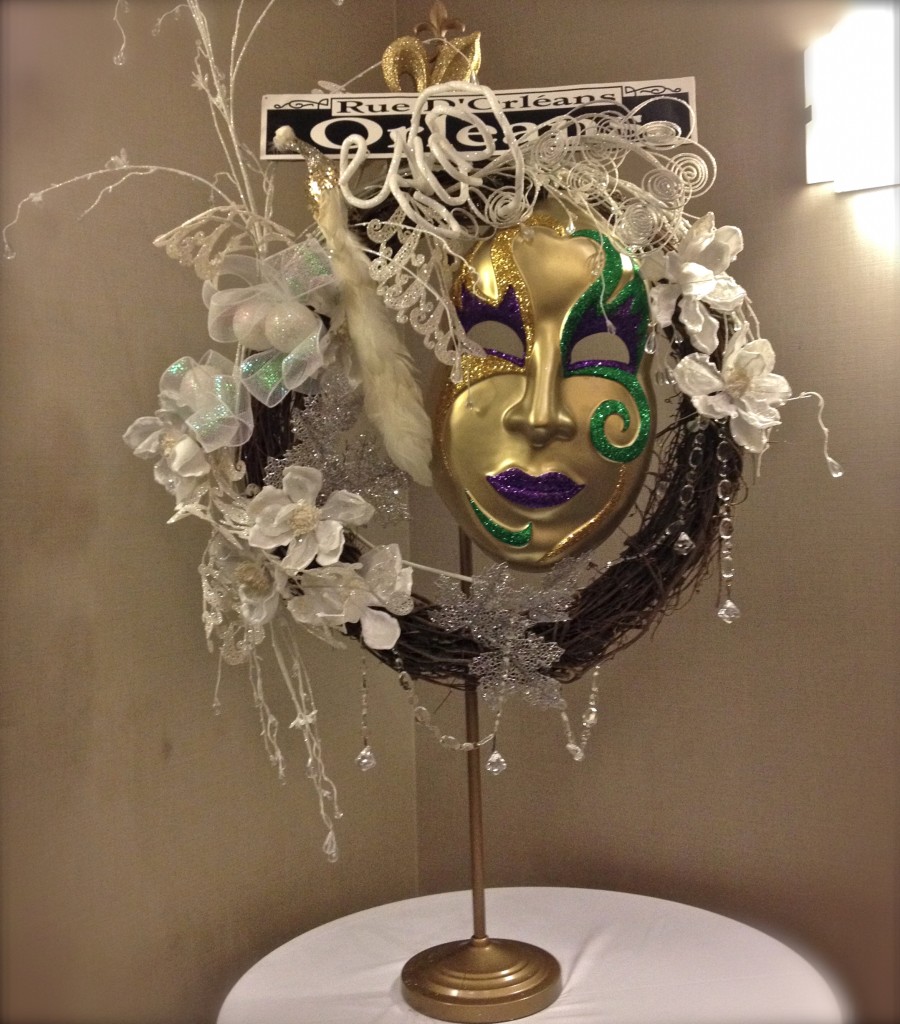 The decorations on the inside of the ballroom was different this year, in that Keith expressed an interest in street lights with the familiar street signs to represent four sections of New Orleans.  We were able to transform mannequins into over-the-top carnival headpieces and attach them to PVC pole stands made by Jimmy (the greatest husband ever).  We decided to add two more to flank the stage; only these were in black cast iron urns (typical regional décor).