According to Live Love and Beauty, as we get older, it often seems that we see our dear friends less and less. That's why it's so important to plan regular girls' weekend getaways (weekend getaways for women) to keep the bonds of friendship alive or even to celebrate a Bachelorette party.
I must admit, I hadn't given it much thought until a few days ago when two clients purchased personalized wine glasses for their friends as gifts for commemorating a girlfriend's retreat.  I was amazed at the thoughtfulness of these ladies to ensure each lady had a gift made especially for her.
A few ways these glasses could be presented to friends is: (1) a wine gift basket can help spread the good cheer, even after the weekend getaway is over.  A special bottle of wine would also make a great memento. See if there is a local winery near your getaway location and purchase a bottle from it for each recipient, and (2) Consider hosting a girl's night in and splurge on some good wine, decadent desserts, and a pampering spa session.
Here are a few pictures of glasses ordered for the retreats.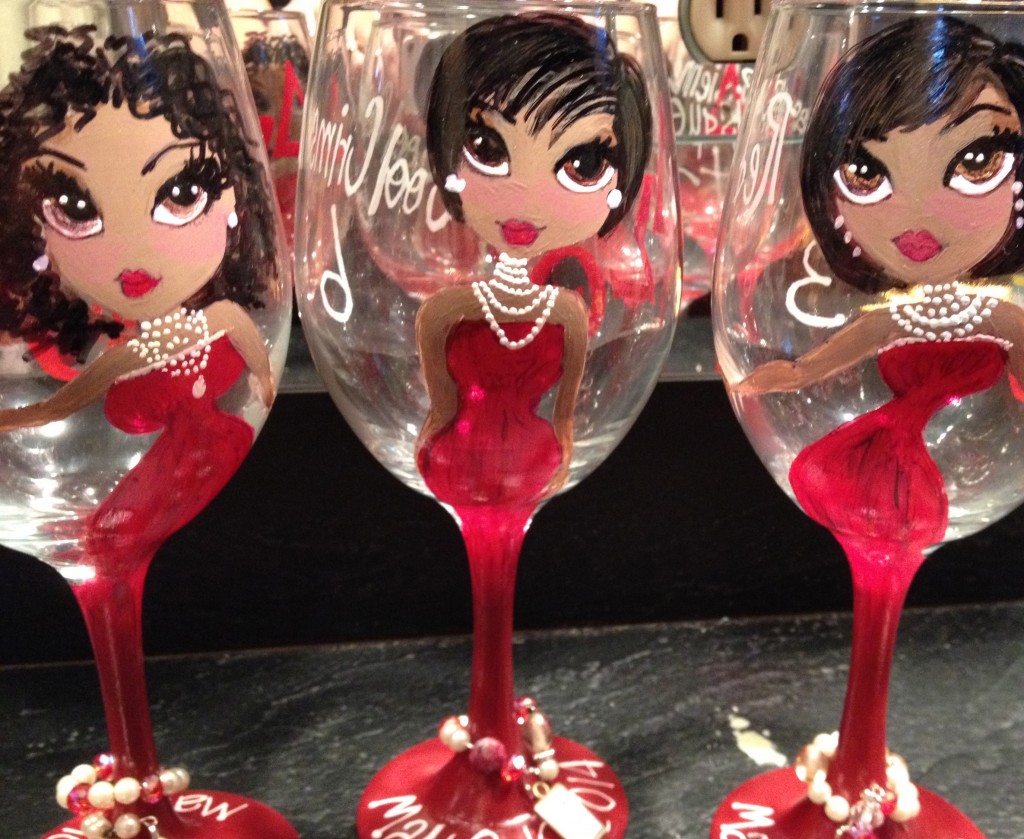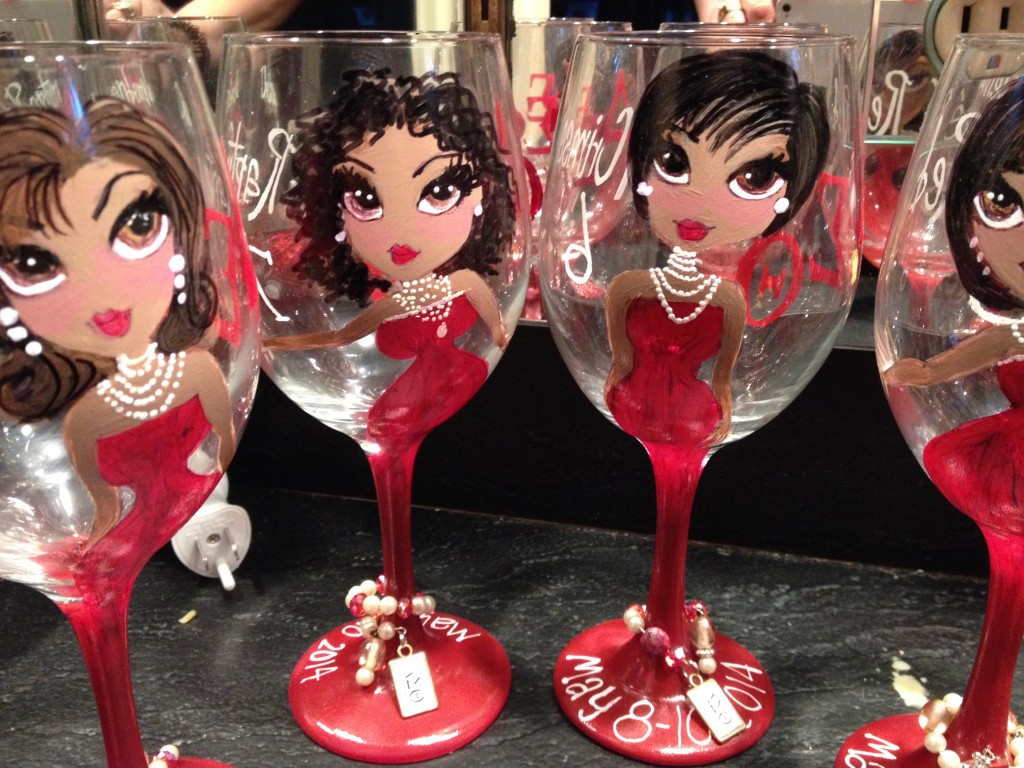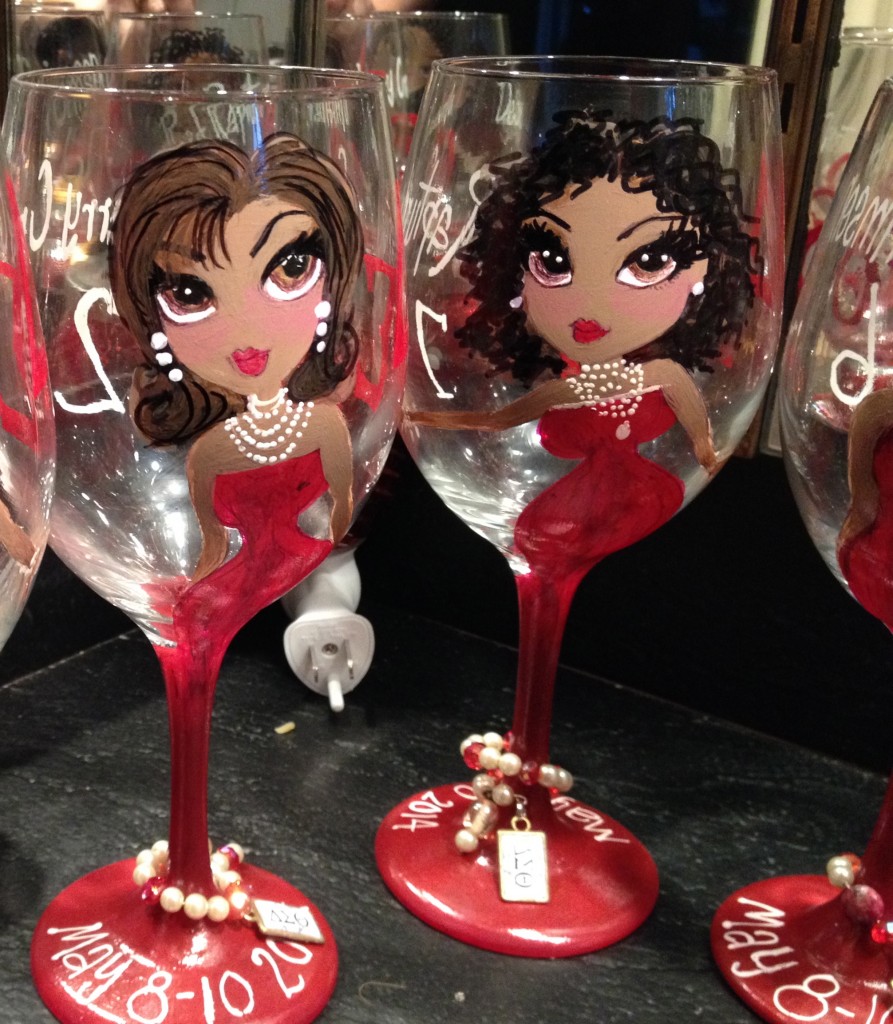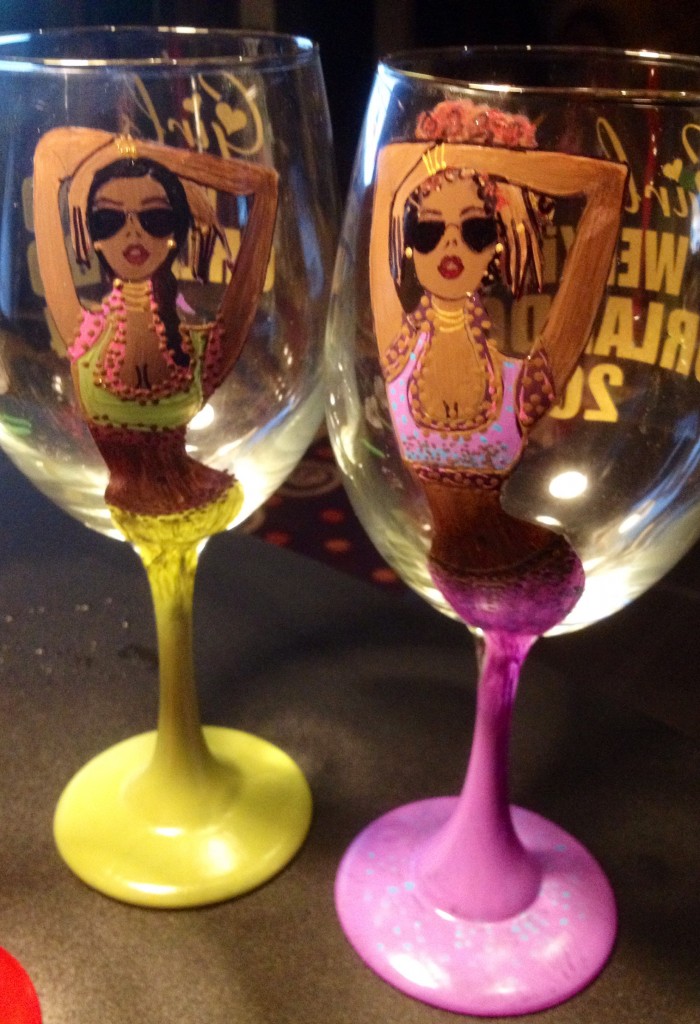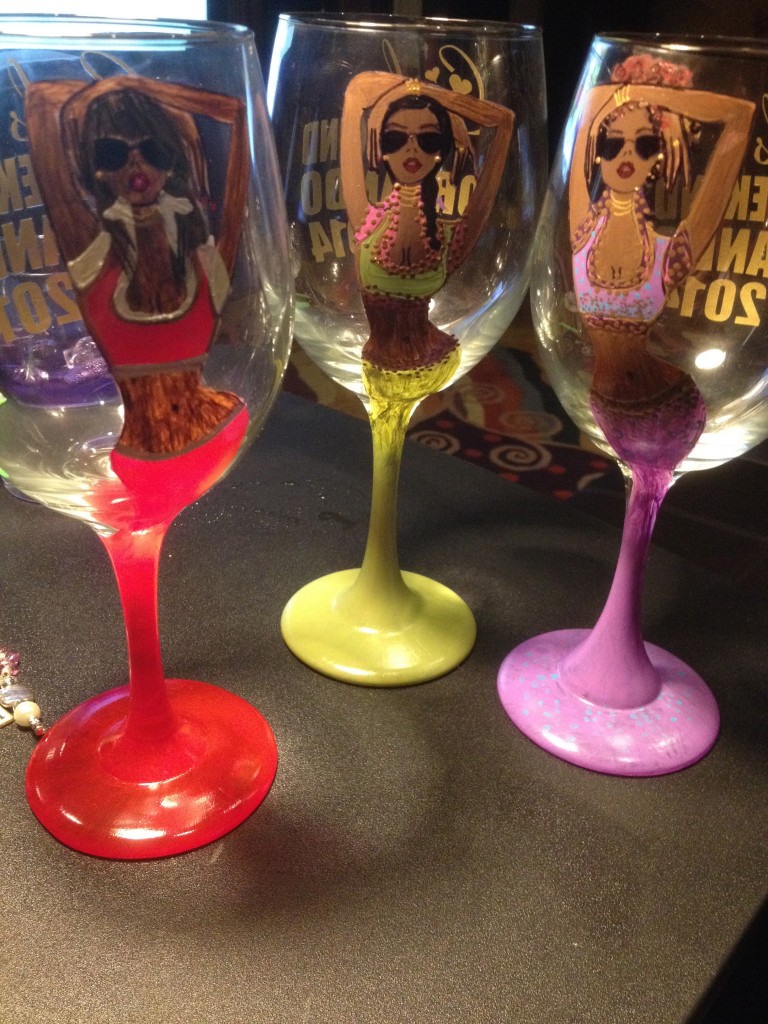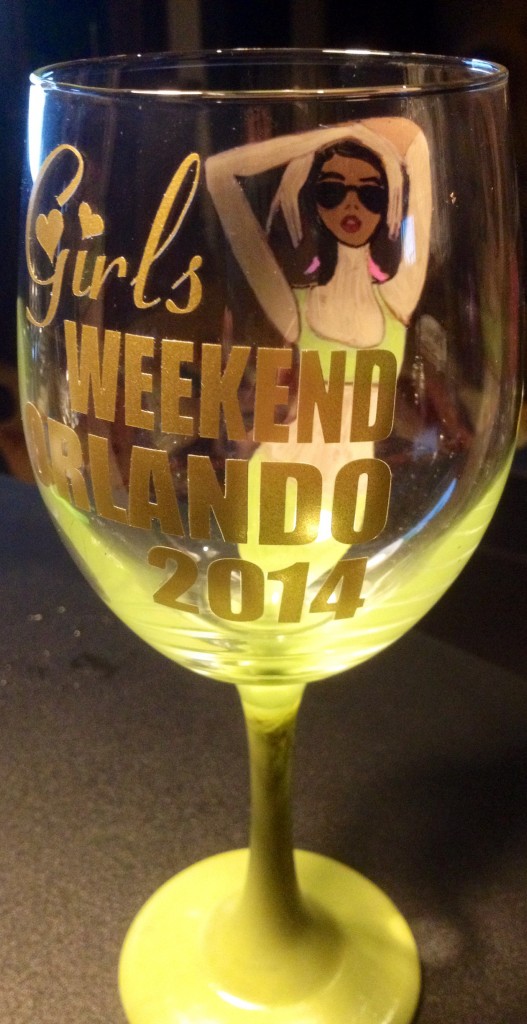 If you and your best girlfriends are ready for a much-needed get-together, — here are a few websites with wonderful ideas.
http://www.girlfriendgetaways.org/girls-getaway-weekend-ideas.html
http://girlfriendgetawaypackages.com/
http://www.lifelovebeauty.com/850-top-10-girls-weekend-getaways-ideas-and-activities-for-women-of-all-ages/