I am starting early preparations for the return of SCANDAL.  This time it happens to fall on my birthday, February 27th.  I have decided that I will present my guests with small gladiator tokens in appreciation for sharing my birthday.  I will use the pillow boxes for these.  However because we are going to play bingo, I will use a different packaging for prizes.  Which brings me to my gift bags.  I want to keep the same theme through out, so I chose to use the same illustrations as the posters and bookmarks.  I did add a new design for the pillow gift boxes.  I will add a short tutorial on other party favors soon. Look for them in the next week or so.  The gift bag template I am using can be found here.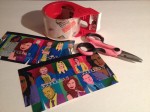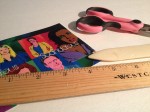 What you need:  Scissors, clear tape or any type of clear adhesive, a straight edge, and a scorer. This gift bag comes two on an 8.5 x 11 sheet of paper.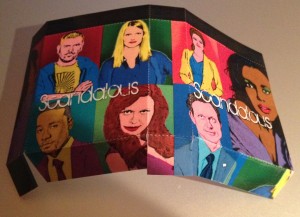 How to assemble the gift bag  Cut out the bag along the solid lines.  Then score everywhere you see a dotted line.  Now would be a good time to do a dry fitting (preliminary attaching). Once everything is scored and you are satisfied with the fit, then all that's left is to assemble the bag.  There is a black border at the top of the bag.  Fold that over first.  This adds support to that portion of the bag to attach straps, if you choose.  After it is folded over then you can use a hole punch or insert eyelets for a more finished look, Fold up the template like this.  Put glue or double sided tape on the side-tab to hold it together.  Now fold in all the tabs on the base of the bag. Use glue or double sided tape to hold the last tab in place.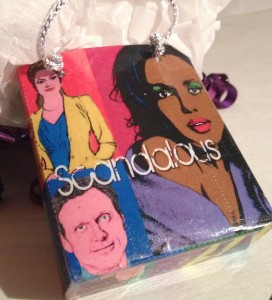 For straps, use any ribbon or cord and knot one end.  Pull the other end through the first hole and out the second.  Then knot the other end of the cord.  Cut off any excess and you are done.