Hello Everybody,
I want to take a few minutes to share with you my experience at the Delta Sigma Theta 10th Annual Jazz Soiree Scholarship Fundraiser.  This was our second appearance as a vendor and I was able to step up our presentation just a bit.  Aeriel was on point getting email addresses from interested potential customers.  The theme this year was "An Egyptian Experience".  There were several seasoned vendors there that were extremely helpful and full of valuable resources.  We really did have a good time.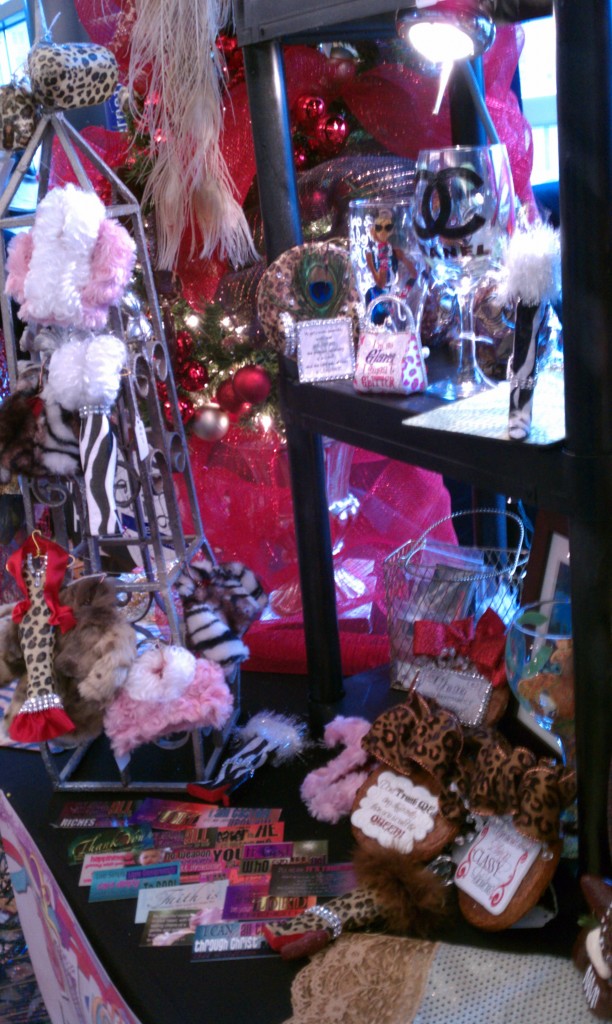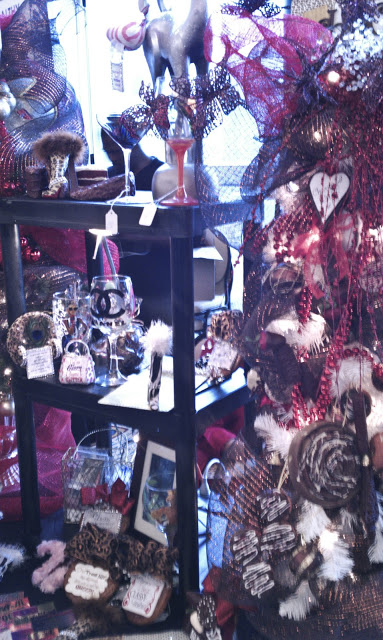 I was able to find a three shelf stand at Walmart.   It came in a white color so I asked Jimmy to paint it black for me.  This way it would blend in with the back drop so the focus can remain on the merchandise.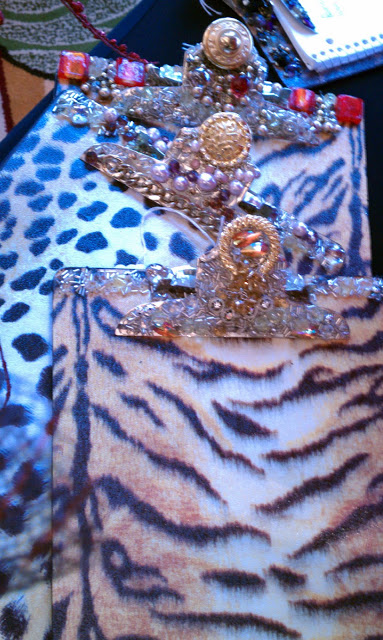 I was able to show 3 of my DIVA boards.  Each board features an exotic animal print with jeweled clips for a touch of attitude.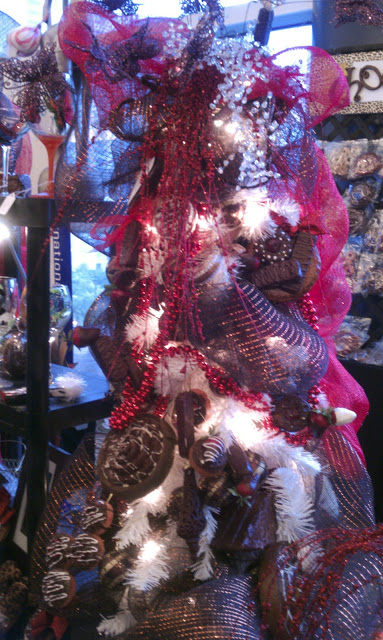 Here is a glimpse of the chocolate Christmas tree featuring my hand made ornaments.  I was able to get the digital picture frame to work too.  It was so much better than having to use my laptop.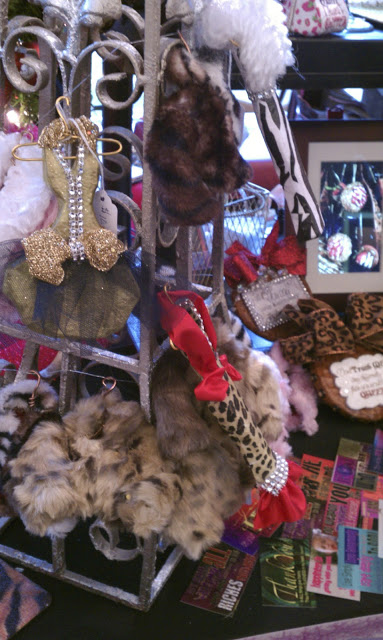 The Diva Collection was a hit too.  I must say the fur coats are my personal favorite.